New Zealand Top 3 Triathlons
Triathlon is a sport that attracts many enthusiasts all over the world because of the adrenaline rush it gives. This sport covers three elements – swimming, cycling and running. In order to finish the race, each triathlete will have to undergo all these three.
As part of their yearly events, New Zealand hosts triathlons all year-round attended my hundreds to thousands of triathletes and spectators worldwide. The country is so committed to this sport that it created a national governing body that oversees the operation of triathlon events.
Three of the most sought after annual triathlons in New Zealand are Challenge Wanaka, Port of Tauranga Half and House of Travel Christchurch Elite Cup.
Challenge Wanaka
In the South Island of New Zealand, lies Wanaka, a place that is best known for locals and tourists especially during winter and summer. Wanaka is bestowed with great mountains and alpine lakes that are really breathtaking. It's a paradise; a mecca and a good place do some great activities like triathlon.
On 20 February 2016 it's the 10th anniversary of the Challenge Wanaka. The Challenge Wanaka is touted to be one of the world's toughest long distance triathlons. It also New Zealand's largest triathlon festival with events for people of all ages. The setting is at the Southern Alps and Te Wahipounamu World Heritage Area.
There are two categories a participant can choose from in Challenge Wanaka: Challenge Wanaka and Lake Wanaka Half.
Challenge Wanaka
Challenge Wanaka covers all three elements of the sport. Triathletes will have to undergo the following:
Swim Leg. Participants will have to endure a 3.8-kilometer swim course in the Roy's Bay, Lake Wanaka. Lake Wanaka has been regarded as the Southern Lakes' warmest and a great spot for water activities such as this.
Racers Edge Bike Leg. The last leg of your swimming course will be at the Pembroke Park where participants will grab their bags and change their outfits fitted for biking. Triathletes will have to bike a 180-km run around the two alpine lakes of the Southern Island.
Run Leg. After the bike leg, you will still be heading on the same area where you will change disembark and dismount your bike. You will then start your 42.2-kilometer run from the Lake Wanaka Outlet Track, goes through the Clutha River going to Albert Town.
Lake Wanaka Half
Challenge Wanaka will surely push yourself to your limit. If you still want to join and experience what it feels to be like in this challenge but still cannot keep up with the rush it requires you, this half challenge will surely bring you the same magic.
The setting for this half challenge will still be at the same location as with the full course and is open for individuals and teams.
Junior Children
Whoever said that triathlon is for adults only? Children ages 6-12 years old get to enjoy this sport as well. Challenge Wanaka organizers created different sets for each age group. These rising triathletes will be swimming through the Lake Wanaka, bike on the Wanaka lake front and run their way to the Wanaka Challenge Bridge to the red carpet and head on towards its finish line. This is a great way to introduce children into the triathlon sport surrounded by the beautiful scenery of the South Island.
The Port of Tauranga Half
Held every year, the Port of Tauranga Half is part of New Zealand's yearly triathlon events. It is held in Mount Maunganui – New Zealand's one of prime destinations on the North Island during summer. In 2016 the Port of Tauranga Half will take place on 9 January 2016.
Mount Maunganui derived its name from an extinct volcano that sits atop the town. The place's seaside settlement of this landscape is on top of a sand isthmus. The location features and ocean beach on its side and a harbour on the other. So basically, people living within the Mt. Manganui are abounded with all the goodness from the ocean.
The first leg of the Port of Tauranga Half – the swimming part is done in the calm waters of the anchorage. Triathletes will be swimming with yachts and ocean liners that are normal visitors of the area.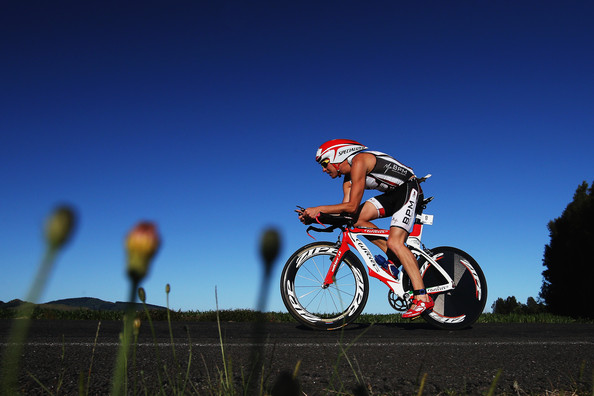 The bike leg will require athletes to do a two-lap biking along the coastline. Bikers, while peddling their way to the finish course for the leg will be treated to a scenic view of the Pacific Ocean lined with long stretches of golden sand, resembling like that of the Gold Coast in Australia. The last leg of the triathlon is the running element wherein participants will be taking a two-lap course around the mountain's base.
The Port of Tauranga Half is held every first Saturday post New Year weekend annually. It is participated by people of all ages and a good start for anyone who wants to join Ironman Challenge. Every year, it receives ample significant media coverage that features the place's finest beaches and sceneries.
House of Travel Christchurch Elite Cup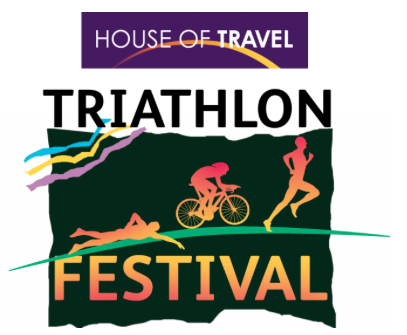 The House of Travel Triathlon is another stunner for all triathletes from all over the world as it offers different triathlon events for people of different ages and status. This festivity started out in 2010 has been an annual event since then. It is held at the Pegasus Town, Christchurch, Canterbury, New Zealand. This year the House of Travel Triathlon will take place on 29 November 2015.
The House of Travel Christchurch features different categories participants can choose from:
The Pegasus Classic is for the seasoned pro.
Team Challenge is a category that targets groups, corporate, social or families
Try a Tri is perfect for first timers and novice.
Terra Firm, an event fit for the non-swimmers as it only requires you to run-bike-run.
Loop the Lake 4km run, a run-only event
Kids Tri Challenge is for children ages 9-13 years old
Elite Cup for national and international athletes.
The Elite Cup
Among the categories mentioned above, the Elite Cup event is the highlight of the festival. This triathlon opens its doors to both local and national athletes. It's a high action race that perhaps only seasoned or a finisher can really sustain.
As a twist to this sports event, the organizers had included a new and exciting arrangement for the 2015's elite races come November. They call it a back to back, double super sprint triathlon. This simply means that it's going to be more challenging as the distances required for every element of the race will be doubled.
To further make it more interesting, they have women participants to be the first to have a head start ahead of men.
The course descriptions for this sports event are as follows:
Swim Course – The 350 – meter swim in the fresh waters of the Pegasus' lake will be doubled this time.
Bike Course – The normal 10-kilometer bike will be doubled; hence, you will be doing two laps of 10-km bike. They allow drafting during that time. They however, warned that there will be no road closures so every athlete must follow normal road rules.
Run Course – there will only be one lap for the run course – a 2.5 kilometer sprint.
General Tips for Triathletes
Triathlon is one adrenaline-pumping activity that only few or the most determined ones can master. It takes a lot of preparation to get yourself ready for the event. Though it'll be one of the most draining activities one will have to overcome, getting to the finish line – regardless if you win or lose – is one of the most rewarding experiences.
To help you get through the most awaited day, here are some quick triathlete beginner tips you might want to consider in preparation for your triathlon event.
Swimming
To have your wetsuit snug fast unto you, cover or place your hands and feet with a supermarket plastic bag. This will get the outfit slide faster.
As you approach the last leg of your swim, try not to stand up easily not unless you have touched the bottom using your hand.
Keep practicing, not only on how to speed up your swim but also on how to get your wetsuit off you.
Biking
When going down or cornering on the flat, position your inside knee upward and your outside foot downward in a gentle manner. This will provide you with better balance.
As you approach a U-turn spot, lower down your gear at least 1 or 2 so it will be easy for you to accelerate it when you're done with corner.
Most of the time, races are non-drafting. Practice keeping a distance at least 3 bike lengths between you and the rider on your front.
Running
The most tiresome among the three elements is the running course. At some point, you'll get tired and to some extent you'll find it painful. Practice the following for better experience on the track:
Check your posture. Will your posture be proper when you run at this speed? If not, do fix it accordingly.
Create yourself a good tempo when running. This'll help you determine when to run fast and when to slow down a little bit.
Find a specific landmark and run towards it as fast as you can. Focus on the time you have to get there and work on it. Don't worry about the entire run.
The practice and the actual execution of it may be painful. Keep on reminding yourself why you are here on the first place.
It doesn't matter if you win or lose; the more important thing is that you finish the course. So if you are up for the challenge, make sure you prepare yourself and head on down to New Zealand for three of the best triathlon events in the world.