Wellington City
Set on a magnificent harbor surrounded by hills, Wellington is New Zealand's capital and cultural centre.
Wellington stands at the southern end of the North Island, around the deep water harbor of Port Nicholson and the shores of the Cook Strait. It is a compact city, encircled by hills, and due to a lack of flat land, many of its houses cling to its hillsides. The city's southern and eastern suburbs are built around pretty bays with sandy beaches. Wellington has travel-worthy natural attractions like gorgeous beaches, waterfront promenades, harbors and inspiring Maori culture.
The city was chosen as New Zealand's capital in 1865 due to its central position in the country. Many of the early settlers to the country came ashore at nearby Petone. As well as being the country's political capital, home to New Zealand's parliament, Wellington is also considered to be the country's cultural capital. It is home to Te Papa the Museum of New Zealand, several theatre companies, art galleries, the New Zealand Symphony Orchestra and the Royal Ballet. In recent times Wellington has stamped its place firmly on the world map as being the home of New Zealand"s growing film industry, earning itself the nickname "Wellywood".
The capital's waterfront provides a wonderful vantage point from which to view the city and harbour, in particular the affluent suburb of Oriental Parade, which is also home to the city's newly extended inner city beach. A short ride in a cable car from Wellington's CBD to the Botanic Gardens offers spectacular views over the city and harbour to the mountains beyond. For the more energetic, the views from the top of Mt Kaukau on a clear day are second to none.
The area has sunny and temperate climes throughout the year but the intense winter winds coming from Cook Strait has earned the capital another nickname, "Windy Wellington". The region has gathered great praise from tourism and travel aficionados because of its plentiful sights and activities.
Wellington offers visitors a host of attractions and activities, from mountain biking and kayaking, to a stroll around its historic buildings. The city also has a splendid Zoo, several museums and some excellent parks and gardens. It can also boast an array of fine shops, restaurants, cafes and bars.
If you are a frequent traveler and you have yet to conquer this nifty little area, then now is the time to read this article. We will discuss the best goings-on and worthy sights that you can do and partake only in a place like Wellington.
Museum of New Zealand Te Papa Tongarewa
This is a must-see that you should include on your list, because it's a place that both friends and family can enjoy. The atmosphere here was described as "highly-interactive and fun."
The museum is filled to the brim with an extensive array of Maori artifacts, environment and natural history exhibits, galleries abound with New Zealand and Pacific history, the country's art collection and interactive discovery hubs for kids.
There are also prominent, temporary exhibits which includes an admission fee for the culture fiend in you. Six floors of the country and the region's arts and culture ephemera await tourists, plus there are two cafes and gift shops located in the museum as well if you want to avail of refreshments and souvenirs. The museum is open all year round.
Hop-on hop-off bus tour
Explore what the capital has to offer by means of a scenic hop-on hop-off tour. Observe prominent places like Weta Cave, Old Satin Paul's Church, the Museum of Wellington and many others. A guide will be there to help you get acquainted with the area by sharing educational remarks in the course of a 2-hour tour.
In any of those stops, you're also welcome to hop off the bus and discover the place more since most tickets are good for 24 hours of use.
Get into a red cable car and enjoy the sights from Lambton Quay down to Kelburn. Begin the journey on top of the Wellington Botanic Gardens, then drop by places like the Carter Observatory and the Cable Car Museum.
View Wellington from the top
The mighty Mt. Victoria gazes at the capital in all of her 196-meter high glory. It's located in the east of the city's center and it only takes a Roseneath bus ride to get from there. However, if you want an adventure and some character-building, you can hike all the way to the top yourself. Just ask locals for directions.
Visit one of NZ's most famous eco-sanctuaries
Nature and animal buffs will go wild over Zealandia's array of over 30 native avian species like the saddleback, the kaka, the hihi, the rare takahe, the tuatara and of course, the national bird, the kiwi. It's located in the hills roughly 2-kms west of the town. You can go there by means of Karori bus passes or just browse the Zealandia website for information.
Zealandia includes a great exhibit showing the country's natural history and famous conservation efforts. The place has over 30-kms of track that can be explored all by yourself or your friends, or with an expert guide. There are also night tours available so travelers can spot nocturnal creatures like certain frog species and glowworms.
Wellington Botanic Gardens is a home for a multitude of rose species and international plants. Get into the place by means of a cable car ride or make use of the area's several entrances which are mysteriously secreted in the hillsides. The gardens also feature sights like a duck pond, sculptures, a playground for the kids (or the kid in you), a café for refreshments and romantic fountains.
The waterfront of Wellington is utterly beautiful and it invites travelers to discover the place more with its cafes, bars, parks and sculptures. Plenty of local folk hang about in this area for a stroll, do some rounds of jogging, skate and bike around.
Or you can also give in to crocodile biking by means of the Wellington Crocodile Bikes. Rent a two or four-seater bike with your friends or family and skim the waterfront starting from the Oriental Bay down to Kumutoto.
Get around city markets for fresh products
The city's markets are bustling with garden-fresh produce each time. The place just sizzles with color and varying flavors. Take in the scents of ripe fruits, vivid veggies, roasted coffee and premium cheeses.
Leaf through locally made arts and crafts from designers and artists, check out clothing from indie designers in places like Moore Wilson's and the City Market.
The Wellington Zoo plays host to more than 500 animals which includes bears, tigers, giraffes, lions and a lot more. Once inside, you may stumble upon vets intent on saving fauna or certain curious animals eager for a contact. The place now has a walk-through area which commends indigenous wildlife and the country's efforts to conserve its unique surroundings and the animals that live within the place.
Other species in the zoo include kunekune pigs, New Zealand blue penguins, Otago skinks, Maud island frogs, eels, bees and the kea. The Australian walk-through also feature animals native to the country like dingos, Tasmanian devils, wallabies, kangaroos and emu.
Wellington bohemia at Cuba Street
Creatives will get a kick out of Cuba Street, a place rife with culinary and arty delights. This is the place if you want your art, commerce and the best food around in just one place. It has been given a Historic Area recognition by the government since 1995.
It was named Cuba Street because of a settler ship in the 1840s but several of the dwellers in the area decided to just stick with the theme thus you will find coffee shops with names like Fidel's Café and restaurants like Havana, which is a favorite haunt for scrumptious tapas and wonderful live music.
If you are looking for vintage finds, then this place is the only area you have to visit since it is considered as the country's topmost location for vintage shopping. The place has plenty of secondhand boutiques like the Ziggurat and the Emporium Vintage Boutique.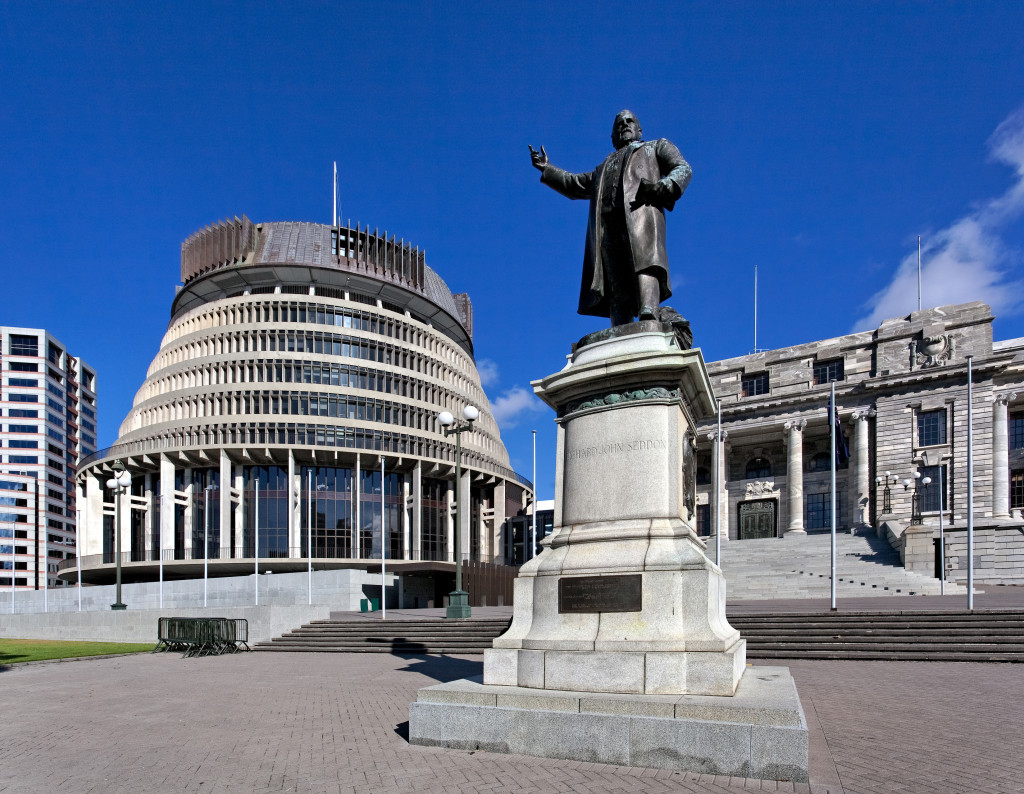 Like all cities, Wellington has its famous landmarks, and one of them is The Beehive, which houses the NZ parliament. Designed by a Brit architect, Sir Basil Spence and constructed between the years 1964 and 1979, the building features a unique shape which people either commended or hated.
Located next door is a more conventional edifice which is the Parliament House and was erected in the year 1907. It has a Neo-Classical Edwardian style and houses The Chamber wherein debates are arranged. Tours on this area are gratis and it is held every day between 10 am and 4 pm.
City Art Gallery Wellington
Art buffs need to see more of the region's creativity by visiting the City Gallery Wellington. It is considered as one of the country's topmost galleries for contemporary art and has a revolving program of transitory exhibitions from popular and promising artists plus international ones as well.
It has an affinity for modern art, and the exhibits feature mediums ranging from sculptures, art installations, paintings, photography and multimedia work. It is also a place if you want to get to know more about the area's modern culture by way of live performances, featured artist events and talks.
Colonial Cottage Museum
The city's most ancient cottage was erected in the 1850s by William Wallis and it served as a home for his family. It was retained so future generations will be able to witness life during the country's pioneering period. The house still contains plenty of furniture and home fixtures in its original settings.
Outside of the house features a heritage garden, and just like the house, it is open for tourists to explore. Tours are done 4 times in a single day and it presents the image of colonial Wellington and also dishes information about the Wallis family who lived in the house for 3 generations.
Museum of Wellington City and Sea
Can't get enough of museums? Another must-see for history enthusiasts is the Museum of Wellington City and Sea. The museum may be small in size but it presents the region's maritime history and its eventual flourish by means of high-tech multi-media showcase.
Walk through educational exhibits and watch film showings regarding the city's rich cultural past. If you want to know more about Maori culture, there is also a gallery dedicated to Maori legends and mythology.
Bask in the local nightlife vibe
The country's capital has a bustling nightlife scene yet is safe and secured. Wellington has a good selection of bars and clubs that you can check out and they're just a few walks away.
Havana Bar has great live music and features a homey feel with its interiors and excellent coffee.
Mighty Might is a huge favorite among the capital crowd because of its steady live gigs and sizable dancefloor.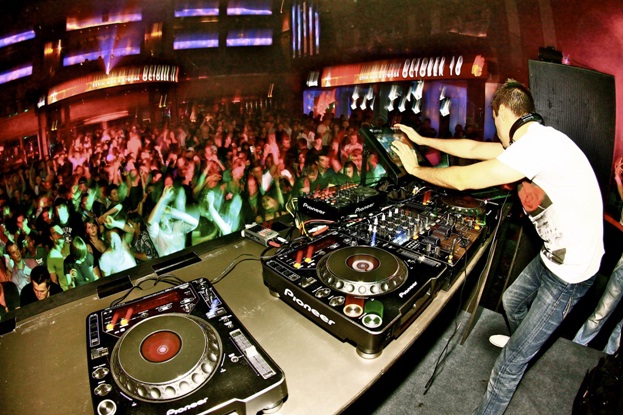 Sandwiches is the go-to place for folks who like their electronic music varied, from club sounds to drum 'n' bass. The club has played host to a range of DJs and musicians from all over the world.
Good Luck features a floating lantern bar, a comfy candle-lit lounge, a good-sized dancefloor and awesome alternative music.
Apart from the capital's kicking club scene, Wellington has great restaurants as well, not limited to just one cuisine.
Crazy Horse Steak House features an exclusive selection of steak coming from the country and is considered as one of NZ's best restos.
Chow has Asian-inspired fusion cuisine while Great India gives off authentic Indian food plus a huge selection of over 50 ales and beers.
Satay Kingdom caters to Malaysian dishes while the Flying Burrito Brothers features tasty Mexican fare and a tequileria above its cozy restaurant.
Get your just desserts at the Strawberry Fare, the capital's foremost go-to place for desserts.
Wellington city has many interesting tourist highlights but in the Wellington region there is a lot more to explore. Take some extra days to see some more of this great area!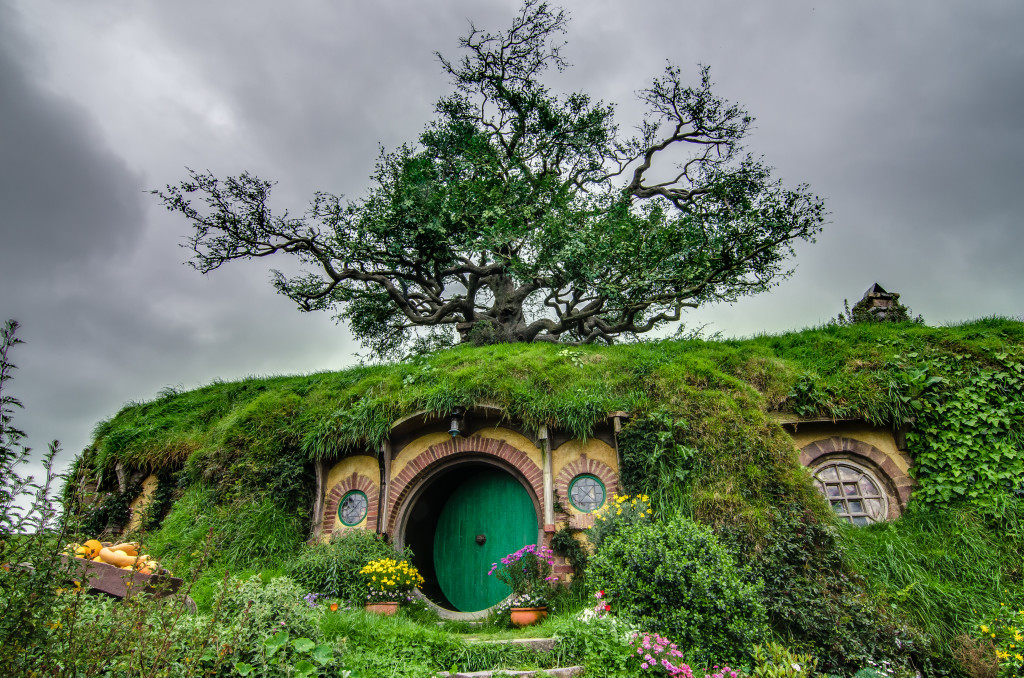 New Zealand was a prime location of the Lord of the Rings film franchise, and these days there are tours specifically made not only for fans of the movie, but to scenic buffs as well. See the place where Middle Earth was made and explore why the country was chosen by Peter Jackson himself as a chief setting for the movies.
Discover places like Mt. Victoria, the Green Belt where most of the forest scenes were filmed, Wellywood, the nucleus of the capital's film industry and a guided tour of Peter Jackson's Weta Studios.
Cruise and see wonderful corresponding sights
Kapiti Coast is a beauty, and what better way to discover the place by going to a cruise ship ride? The scenic excursion starts out in Battle Hill Park and Paekakariki Hill which guarantees wonderful views along NZ's North and South islands.
If you love birds and other creatures of flight, discover the country's avian species at the Nga Manu Wildlife Sanctuary. Paraparaumu also has a vintage automobile museum and nonetheless features homemade eats like ice cream and chocolates.
There are available tours which center on places like the South Coast and Red Rocks if you want to get up close and personal with seals. Observe the seals in their habitat and take in the pleasure of witnessing the Tasman Sea's beauty as well as surrounding sights like the Cook Strait and the mountain ranges off the South Island.
Laze your days away along coastlines
NZ is known for prime beach material, thus Wellington also has its fair share of gorgeous beaches that you can bask into all day and all night. It is a perfect hub for water sports, swimming, people-watching, exploring and getting some Vitamin D.
Oriental Bay is a man-made beach with fine, golden sands just a few minutes away from the city's center. It is the place to be for urban settlers who want a taste of sun, sand and spray.
Lyall Bay is the place to be for surfers who want to catch the perfect wave. It's a secured, sheltered beach front located on Wellington's south coast. Check out the surfers forecast and a great surfers video on surfing-review.com.
Scorching Bay is a small beach by the Seaton suburbs on the east of Wellington. The northern part of the area features a rocky outcropping that's fun to discover and provides a weathered quality to the place.
Island Bay is picturesque with its scenes of boats moving up and down by the harbor.
Makara Beach is considered the waterfront for hikers because near the place lies a 6-km hiking trail that traverses across the sea shore and the hills. On top of the trail features a great view of the coastline, an old Maori village and WW2-era firearm sites.
Adrenalin Forest Adventure
Adrenalin Forest features activities of more than 100 challenges with 7 varying height levels. The course is situated amongst greenery in Wellington, Canterbury and the Bay of Plenty.
The levels get harder each time you finish one, with hurdles beginning at 1.5-m aboveground but fear not, there is a huge range which caters to participants of varying fitness and age levels. Sweat it out by hopping, swinging and climbing up to an adventurous 31-meters beneath the ground.
However, the obstacles won't only test your strength and nerves, it will test your brains as well. The hurdles can be won in various ways, not only brawn. Crossing logs, barrels, enduring wrecking balls and Indiana Jumps are just some of the featured challenges.
There's definitely something for everyone in Wellington city and in the Wellington region, even more so for Lord of the Ring fans since it is the prime location of the films. From the sights and sound to the food and fun, you are in a treat!