Backpacking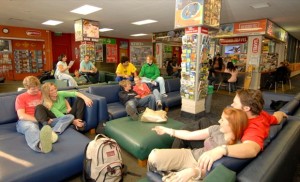 New Zealand may be a relatively small country but it doesn't fall short when it comes to enticements – be it natural or man-made. There are plenty of things you can do while backpacking in New Zealand. It's naturally a beautiful sight to see with many pristine bodies of water, epic sightings, unique culture and home to some of the world's amazing outdoor activities.
New Zealand truly is a paradise with so many things you can do from the laid back kind of vacation to the more outgoing and adrenaline pumping adventures. More than simply experiencing the great outdoors in New Zealand, you will also be treated to the many wonderful and epic landscapes that will captivate you for the rest of your life.
Many backpackers travel around in pairs or small groups with a car they've bought in New Zealand, hitchhiking or with the Hop-On Hop-Off backpacker buses. They stay in hostels where they have great interaction with other backpackers. Even if you're planning to (partly) travel alone, you'll meet many others in the hostels. Many backpackers will share the best tips and stories where they've been and which you might find handy for your travels. In most hostels it's possible to book interesting excursions or the Hop-On Hop-Off bus for the next part of your journey!
Below is a rundown list of the many things you can do while backpacking in New Zealand: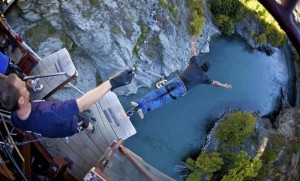 They say you've never been to New Zealand if you haven't tried the epic adventure of bungy jumping. Bungy was started off by two Kiwis back in 1980s when they opened the country's first bungy operation. The historic first leap of faith was done at the Kawarau Bridge near Queenstown.
From then on, many have also set up their own bungy operations giving tourists with different platforms to jump from which may vary from bridges, edge of cliffs, rail viaducts to stadium roofs.
If you're seeking more rush than what this experience does with just the thought of it, then you better try that bungy at the Nevis, the country's highest bungy that'll lure you to a 134-meter jump. If you want an added fun to your plunge, you can try the Taupo Bungy at the Huka Falls in Central North Island. It's a 47-meter jump wherein you may opt to be plunged into the Waikato River at the end of your leap.
Fox Glacier and Franz Josef Glacier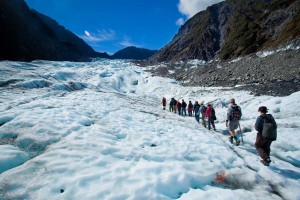 This isn't your ordinary of snow. It's a glacier and you get to step into it and even walk around.
It's good to know that Fox and Franz Josef glaciers still remains to afloat at sea level even when the rest of the glaciers in the world are starting to melt. And while it's hard to stand on an ice for a long time, these glaciers are surprisingly convenient to walk around passing through the country's ancient river valleys.
If you stand just at the foot of these glaciers, you'd really be standing in awe with its enormous size.
Another form of adventure that you will surely love to experience in New Zealand is rafting. New Zealand is home to a plethora of fast flowing rivers that flows from its forests down to the sea. They have categorized their rivers according to how rapid their flows are. Grade 1 is considered to be a calm river, while a Grade 5 river is one river you'd like to endure for an extreme white water rafting.
Most of the country's raging rivers are found in its Central and East Coast part. Tongariro River of Lake Taupo has three different types of white water in it that ranges from Grade 2 to Grade 4.
The best part of exploring a new place is to walk by foot. Among the many things you can do in New Zealand, hiking and walking the trails in New Zealand will be probably be the best thing you'll ever do in your life.
New Zealand is a home to some of the world's best places to walk around. It offers a lot of tracks wherein backpackers get to choose different options to fit with their ability and experience. Their varied walks may range from few hours to multi-day hike wherein you get to tour around its national parks, alluring coastal areas and native unscathed forests.
The 9 Great Walks of New Zealand (DoC) gives backpackers with the country's famous destinations and pristine landscapes. Traversing the trail will pass you through the Tongariro Northern Circuit, a 41-kilometer volcano and the ever popular Tongarior Alpine Crossing. Taking the Lake Waikarremoana Walk will make you pass through the 46-kilometer Te Urewera National Park rainforest and wetlands.
Going south, a 3-5 day hike will get you the most out of the Abel Tasman Coast Track. This trail will entice you with green headlands and wonderful national park beaches. Most tourists go for the popular Milford Track that traverses Fiordland. This trail is especially loved by most hikers because of the beautiful sceneries it beholds like that of cascading waterfalls, lofty alpine peaks and a beautiful panorama of its mountain lakes.
If time doesn't permit or you have some personal restrictions, day hikes also promises good views. Their most popular day walk is the Tongarior Alpine Crossing that stretches to some 19.4 kilometer that see you through different panoramic volcanic plateau landscapes as well as alpine meadows and peaks. If you want to see bird colonies, try trailing the Kaikoura Peninsula Walkway which will also lead you to the icy park of Franz Josef Walk.
Tips for Backpacking New Zealand
New Zealand is a safe country wherein you can freely explore its many wonders without fears of being abducted or ran after. There aren't specific rules when you travel across New Zealand, but if it's your first to backpack here, consider the following tips:
Budget hostels are just about everywhere!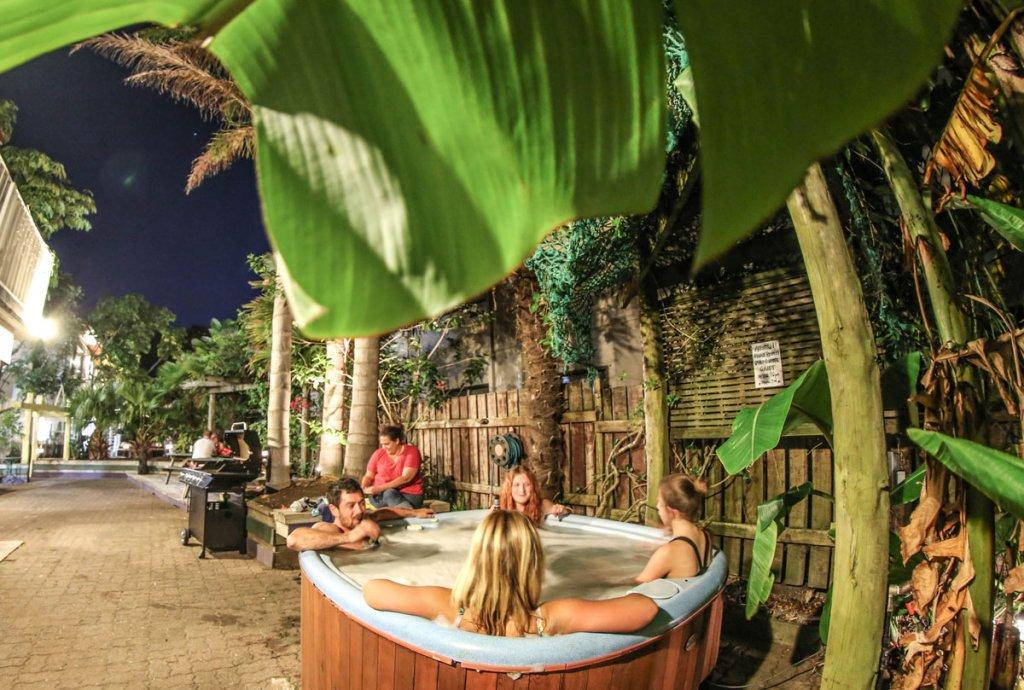 If you have limited time to travel in New Zealand and your budget is pretty tight, accommodation won't cause you too much problem. Because of the influx of tourists from around the world, many accommodations have already sprung in this tiny country.
There are different types of accommodation New Zealand has to offer – from the fabulous to the ordinary. Here's a breakdown of New Zealand's accommodations:
Also known as the hostels, this type of accommodation is usually one of the cheapest. They usually are dormitory type and will be paid per bed rather than per room; hence, you will be sharing the room with others. Other facilities such as bathrooms, lounges and kitchens are also shared.
In most hostels you can get double or private rooms nowadays as well. This will cost you a little bit more than a dormitory room but you'll have the room for yourself (or for the both of you if you're traveling together) but you'll stay with other backpackers.
B & B's usually accommodate guests on a regular basis. They often offer guests with different activities and attractions that they might be interested in. They may also provide added services such as free internet access, laundry services and Jacuzzis among others which may be included in their price.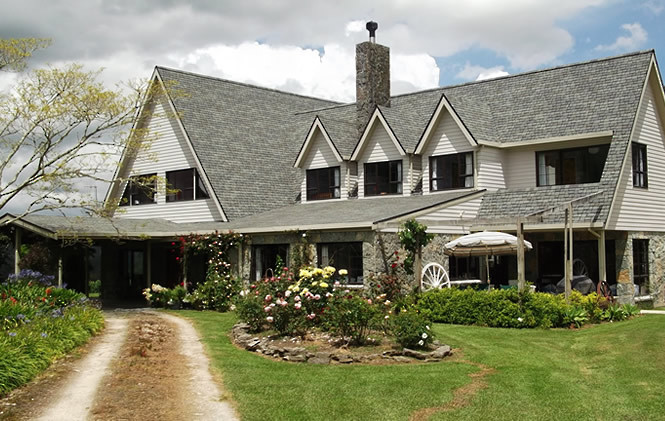 If you want a home-like experience in New Zealand and experience what it feels like to be in their green pasture, a farm staycation will be great for you. Farm stays are usually a room that you'll have to rent for few days in private home.
Also known as "baches", this type of accommodation is perfect for those travelling in groups. You'll be renting out an entire house rather than a room. They don't have regular services as you would expect from hotels or motels and sometimes food is also not included.
Not really the most common option for backpackers are hotels. Hotels in New Zealand may vary from a simple one to the more spacious ones offering 300-400 rooms. When you check in a hotel, you will be provided with standard level of services such as cleaning, phone service, internet and linen as well as your meals.
Another good option for travellers are motels, since there are so many motels in New Zealand. Motels usually range from 20-30 units. A 30-unit motel usually provides meals, public spaces and other amenities similar to some hotels minus the hefty price of the latter. More than half of the motels in New Zealand are members of the Motel Association of New Zealand.
Take the Hop-on, Hop-Off Bus
Although there is a convenient way of travelling around New Zealand by buying yourself a Campervan, taking a hop-on, hop-off bus is the next best thing. Aside from the fact that you no longer have to drive yourself around town, taking this option will get you the places right on just where you want to go. An added bonus to this is meeting new friends along the way.
Plan your itineraries right
If you have limited time to explore New Zealand, you won't pretty much do everything you wish to do in just the nick of the time. Exploring the great wonders of this country will really require you months to do so. If you have only days or weeks to stay, consider those itineraries that are of your top priorities.
Experience what it feels like to walk the great landscapes of New Zealand
Did you know that about 30% of New Zealand's total land is public and were converted to National Parks? That's basically a good thing for many backpackers like you as you get to navigate through these lands without fears of stepping on to private areas.
Internet speed is pretty fast
Another great thing about being in New Zealand is that internet connection is very accommodating. Most of the time, it's fast and inexpensive. Some backpacker accommodations still have found slower connection but most of them offer free wifi for their guests.
Safety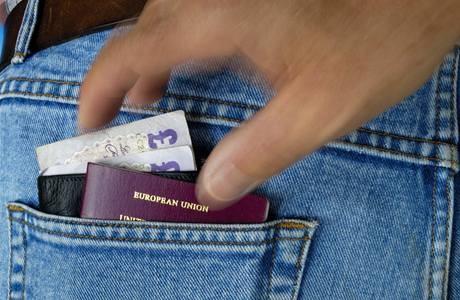 Just use your common sense regarding safety when you're in New Zealand. It's a very safe country but don't do stupid things: avoid walking alone in dark alleys in a big city, don't keep our expensive photocamera hanging in sight all the time and don't keep your wallet in your jeans backpocket. And just in case something happens: have scans of all your important documents (passport), credit/bankcards (with 24hrs emergency phonenumber) and insurance (also with 24hrs emergency phonenumber) stored online.
New Zealand is like a piece of heaven on earth with many beautiful sights, sounds and smells that are yet to be discovered. There is more than what most travel guides provide you. Seek, explore and fall in love with the pristine and beautiful landscapes and seascapes in New Zealand.