Museums
If you want to visit New Zealand and really know its history, culture and practices then you must visit its museums. Know their Maori and Polynesian roots, get to know each city and each district through the interactive learning experiences offered and visit the smaller, more eccentric museums.
Add a little substance to your travel experience and try to truly understand what makes this country beautiful. Immerse yourself in its culture and its past. See their wonderful collections and read information about caves, volcanic eruption, gold and coal mining, planes, boats, trains, and many more.
Museum of New Zealand Te Papa Tongarewa
Be inspired, be entertained and be educated by Te Papa's high-tech and interactive displays. Te Papa Tongarewa literally means "container of treasures" and here you will encounter the most prized treasures of New Zealand. They specialize in the wonderful geology and landscape of the country as well as its Maori culture, art and history.
The entire six floors of Te Papa museum in Wellington will surely captivate your attention as you go around and occasionally come face to face with giant sharks and squids. You may also try the Earthquake House where you will experience being shaken up by their earthquake simulations. They also have huge art and cultural installations as well as animations in 3D.
Otago Museum
Otago Museum is very accessible and you can just walk to get here from the city center. It is considered to be one of the world's best museums! It also has a natural paradise within its realms and you will definitely love this place if you are a true lover of nature. They also have a cafe and shop for when you need to refuel or want a souvenir to remember this place by.
The main highlight of the Otago Museum is the greeneries and the animals in the Tropical Forest. You will get to see magnificent butterflies up close as well as other tropical creatures. The experience that you'll have here is focused on the region's nature, culture and science. Southern hospitality at this museum in Dunedin is also remarkable and you will definitely enjoy your informative tour around its galleries and Tropical Forest.
This museum houses the world's most substantial collection of Pacific Island and Maori cultures. Not only that, the Auckland Museum is also in New Zealand's most iconic building. It is not only a museum but a memorial for those who have served and sacrificed their lives for this beautiful country.
Inside one of the historical buildings in the Domain, the Auckland War Memorial Museum is a pleasure garden located inside the city center with fascinating exhibits and galleries about New Zealand's culture, history, landscape and many more. You will also discover the art and cultural heritage of the Pacific Islanders as well as the Maori's treasures or taonga, huge carvings, canoes and buildings. The museum is in walking distance of Auckland's city center.
Waitomo Museum of Caves
If you love spelunking or exploring caves, this museum will surely inspire you. The Waitomo Cave Museum is a Discovery Center and one of the best specialized museums on all of New Zealand. It's an award-winning museum that exhibits the famous caves in Waitomo. They also have fun activities that are hands on and the adventure lovers can try cave crawling.
It's not only an entertaining experience but an educational one as you learn about the development of the caves, its geology, landscapes made up of limestones as well as the cave life. All of these you will learn through their interactive displays and modern exhibitions. You will also be informed about the local history of the district and it's vibrant culture.
This one's for all the history geeks. New Zealand has a rich history thanks to its cultural diversity and its brave people. Know the stories about the sacrifice and courage of its people. The stories of honor and the bravery of its heroes can all be found here in the National Army Museum.
This important attraction is situated at the base of Mt Ruapehu. Museum goers will be told the stories of the local heroes, the soldiers and everyone who have sacrificed for their country. You will also learn how conflict and differences helped in molding this New Zealand as a nation.
When you visit, don't forget to drop by the Memorial Greenstone Wall, Iconic Military Vehicles, Medal Collection, Artillery Collection, Soldiers' Personal Stories, Kids Headquarters, Research Center and Life-like Displays. They also have a café called the Home Fires Café, conference rooms, a gift shop, smartphone tours, guided tours, and overnight parking for campervans.
World of Wearable Art and Classic Cars
This fascinating museum is home to two different specializations: art that can be worn and classic cars. These interesting displays attract many tourists and have become icons in Nelson Central. The dramatic WOW® Gallery will fascinate those who love fashion or anything wonderful. The art installations on the wall can be taken down and worn which is basically every art lover's dream.
The gallery of classic cars is also very captivating and you will be awed by the passion of the collectors because some of these cars are very rare. It's also one of the most extensive private car collections in the country. Inside the museum, they also have a retail shop, an art gallery and a cafe.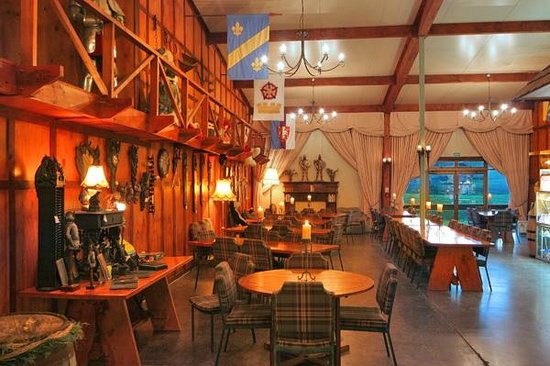 This is more of a stopover than an actual tour. If you are on your way to Taupo or Rotorua you might as well stop by this quaint castle which is located just two hours away from Auckland. The Castle Pamela is a peaceful place for resting while still enjoying the grandeur of the countryside. They also have a museum with very creative displays and houses New Zealand's largest collections of trains, toys and dolls.
Tawhiti Museum
A surprising fact about the private Tawhiti museum is that it actually started only as a hobby. It offers an engaging experience and has a very visual approach to storytelling about the history of the Taranaki. They have scale models as well as life-size figures in order to let the visitors get a glimpse of the past. All of the displays are created in what they call the "body shop" which is part of the museum experience.
Most popular attractions are the Mr Badger's Cafe, Traders and Whalers, Farmpower Hall and Tawhiti Bush Railway. Taste great coffee and home-baked goodness at Mr Badger's and witness how the Taranaki coast looked like in the 1800s with a canal boat ride that goes underground at the Traders and Whalers. Have a theatrical experience at the Tawhiti Bush Railway as it takes you on its logging railroads.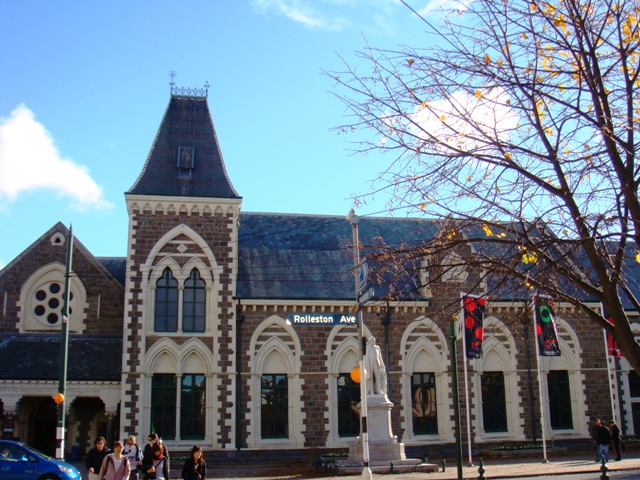 This is where you'll witness the vibrant natural and cultural heritage of New Zealand.
This experience is also like time traveling especially at the Christchurch Street with its old atmosphere that will take you back to its pioneering days.
This museum also houses rare Maori artifacts as well as age-old clothing and accessories. The Canterbury Museum in Christchurch is more popular with children because they can experience some hands on enjoyment at the Discovery.
This museum is world-renowned for it is the home of the largest private car collection in the southern hemisphere. With over 400 vehicles, motorcycles, vintage fire engines and bikes, the car enthusiasts will definitely love this place. The Southward Car Museum in Otaihanga, North Island, is also one of New Zealand's national treasures.
The Southward museum is founded by Sir Len Southward and contains many famous models of vintage and classic cars. When exploring this awe-inspiring museum, you might encounter a 1915 Stutz Indianapolis race car, Marlene Dietrich's 1934 Cadillac Town Cabriolet, a 1950 Cadillac "Gangster Special" or a gull-winged Mercedes Benz.
Classic Flyers Aviation Museum

Be amazed by more than 26 aircrafts 70% of which are still operational in this aviation museum located in Mount Maunganui near the Bay of Plenty. In the Classic Flyers Aviation museum you may watch and observe or you may also fly one of the operational classic aircrafts. This is not just an experience to satisfy the wannabe pilot in you, it will also give you a scenic view of the Bay of Plenty.
A visit at the Classic Flyers Aviation Museum will boost your appreciation for aviation and they also have a classy cafe and bar.
Rotorua Museum
This is a must visit. The experience that the Rotorua Museum offers is distinct and rich in history and culture. You will learn about the history and the stories of the Maori people trough modern audio-visual presentations. Even the sight of this museum is already inspiring with its Tudor-style designs.
The creative displays, interesting guided tours, and incredible cinema experience will help you understand the past of this magnificent region. The Rotorua Museum can be explored fully from the basement and even up to the rooftop where you'll be greeted with an amazing view of the lake and the city Rotorua.
If you have an inclination towards local history, culture and the arts, there are so many museums around New Zealand to excite your love for things beautiful and inspiring. Prepare your itinerary accordingly and make sure to include any nearby museum to the list.