Climate & Seasons
Climate in New Zealand's ranges from temperate in the south, with hot and dry summers and cold winters in subtropical in the north north of the country, where summers are warm humid and winters mild. The high mountains that are covering the centre of New Zealand's islands act like a barrier and stop the prevailing winds from the west, so the eastern side is much drier than the west.
Climate in New Zealand is opposite to the what Northern Hemisphere has, with winter between June and August and summer from December to February. In the summer months the average temperature is around 25 degrees and about 14 degrees in the winter but can go even below freezing. During the winter snow falls on the mountains.
New Zealand's climate, at any time throughout the year, can be considered as changeable! Tourists should come prepared for all type of weather, and get protection against the sun, because the sun in New Zealand can burn the skin very quickly.
Best Time to Visit New Zealand
There probably are more than a hundred reasons why you should travel in New Zealand at least once in your lifetime. The question is when will be the best time?
New Zealand lies in the Southern Hemisphere. With its geographic location, all seasons experienced in New Zealand is the total opposite of the climates experienced in North America, Europe and other countries that lie on the Northern Hemisphere.
Climate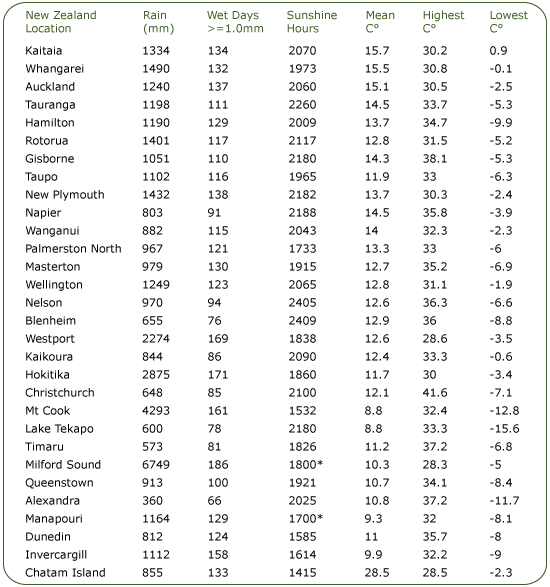 The country's two main islands are nestled in the mid of South Pacific, a geographical place that predisposes it to a lot changes in weather. Also the fact that New Zealand measured from its most northern point to its most southern point is about 1,500 km long, doesn't make it easy to describe the climate for the whole country. New Zealand lies on the same latitude wherein countries have deserts. The country is green all year round and its summer doesn't burn as much as winter doesn't falter leaves and trees. There really is no extreme weather in New Zealand.
When you visit New Zealand, be like the locals – always keeping their sunglasses and rainjackets at hand because no one can really tell what a day will be like.
Seasons
New Zealand is a beautiful country regardless of what season you will visit. The best time to visit this paradise country is the time that suits you best. To help you get started on planning your travel to New Zealand, here's a guide on the months and seasons experienced in New Zealand.
Summer
Summer is the highlight of New Zealand's entire year. It is the busiest time of the year both for the locals and tourists. For everyone who loves the outdoors, this season is their most loved. You'll find people frolicking on beaches, trekking New Zealand's mighty trails, hiking and biking.
The months included during the season are: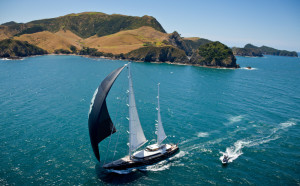 This is one of the best month' to visit New Zealand. The weather in New Zealand during this time of the year is good with few chances of raining. It is also during this month that festivities such as Christmas and holidays start to ensue.
Because it is the busiest season of the year, prices on accommodation, goods and services tend to get high in New Zealand. If you have plans to visit the country during this time of the year, be sure that you have already booked a place to stay because there'll be a whole lot of people who'll be doing just the same.
Also, when you're already in New Zealand during December make sure that you have stocked some foods because most of its restaurants, bars and shops are closed on Christmas Day. If you don't like being with the crowd, December won't be an ideal month to visit.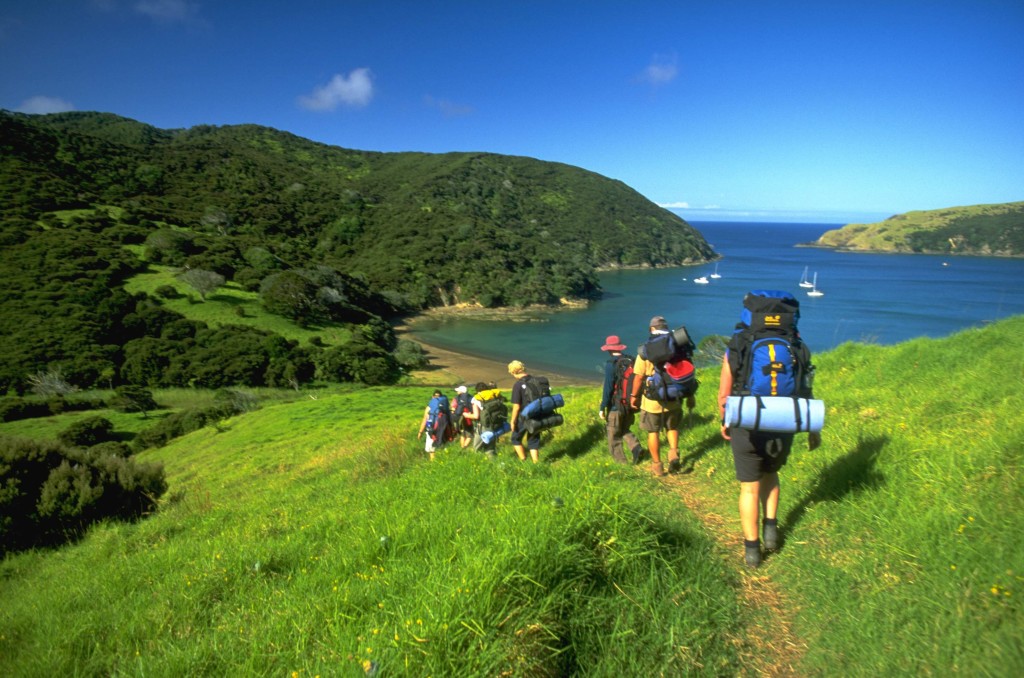 The mid-summer month in New Zealand. This is the month when a great volume of locals and tourists flock into the beaches or do outdoor activities. During this month, all tourists facilities are open except ski fields.
Popular activities for the month of January include kayaking, swimming, surfing, bungy jumping, hiking, sailing, mountain climbing and fishing.
Days are shorter in January as compared to December, which gives New Zealand 15 to 14 hours of daylight for the month.
The last month for the summer season, February can be as busy as January. Most tourists find this month to be a more favourable to visit New Zealand to avoid the crowd during the peak month and it also has longer daylight hours.
Activities that are best to do during this month include swimming, sailing, mountain biking, scenic driving, hiking, and kayaking.
Autumn
Autumn in New Zealand happens from March to May. Many people still flock to the country during this time because it's one of the quietest times in New Zealand, except in Arrowtown.
As soon as February nears the end, temperatures and daylight hours tend to decline as well. March has been recorded to have 13 hours of daylight, April with 11 hours and May with 10 hours. Temperature at night tends to drop and to some extent – to zero degree in some places.
This month marks the start of the Autumn Season in New Zealand. Weather can be unpredictable during this month.
Activities you can do during summer days may also be done in March. Any activity or sport that doesn't need snow will do like cruising, sailing, jet boating, kayaking , rafting, skydiving, paragliding, bungy jumping, biking, golfing, hiking and shooting.
If you want to experience and enjoy autumn colors in this beautiful country, the best month to visit is on April. There won't be many crowds during this month and accommodations are slightly cheaper.
Weather during the month of April can be unpredictable so be sure that you have the right gears ready with you. It is also during this month when the leaf-peeping happens. The best place to visit for this activity is in Arrowtown.
Considered to be the lowest month in New Zealand, May is the border between autumn and winter. Weather during this month tends to be more predictable than ever. The good side about travelling during this month is that prices for accommodation and transportation are low.
If you want to visit New Zealand simply because of the serenity it brings, then this month is probably the best to travel, plus you'll have more savings because of the low cost of living during this time.
Winter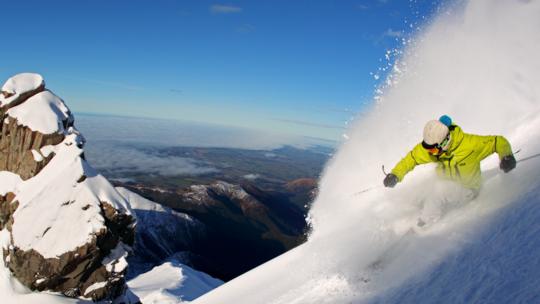 The best time to visit New Zealand is during this season. Snow in New Zealand generally starts by the end of May and continues all throughout the months of June, July and August.
Most tourists flock to New Zealand in winter for snow activities such as snowboarding, skiing, crosscountry skiing, tubing, snowshoeing and helisking. New Zealand has a total of 25 ski fields, 18 of them are operated commercially. Ski fields are usually opened by early June but will still be dependent on snow conditions on the mountains.
The three main regions for winter tourists are: Central North Island (Mount Ruapehu), Mount Hutt near Christchurch and Queenstown / Wanaka on the South Island. Winter months are June, July and August.
This month is the beginning of winter and the start of their high season. June is not really a crowded month because July is really the peak winter season.
If you want to see winter scenes while driving, then this time of the season is the best time to do so because driving during winter can be hazardous. Aside from scenic winter driving, you can also go skiing or snowboarding.
This month is the busiest month to visit New Zealand because of the school holidays. Main wintersport activities during the month of July include snowboarding, cross-country skiing, snowshoeing, skiing or any other snow activities.
If you plan to go on hiking or trailing, this month won't be a good one for such activity unless you're prepared for the cold and snow conditions.
The best month to go on skiing or snowboarding in New Zealand is in the month of August. This month marks the end winter and the onset of spring.
If you happen to visit New Zealand in August, you'd still get to enjoy skiing activities as most of its ski fields are still open. Winter sports may still be done during this month.
Spring
Spring isn't a busy season in New Zealand but school holidays are popular during this time. The sun is starting to warm up in preparation for summer. The days are getting longer as well. There's blossoming of everything alive during this season. Spring is perhaps one of the best seasons to visit New Zealand.
Although things tend to get warmer during this season, there will still be times that you'll experience sub-zero temperatures especially at night.
Spring doesn't guarantee you that good and warm weather will immediately ensue. Layers of clothing are still necessary when you go out during this season because large fluctuations in temperature and weather are very apparent.
Spring blossoms abound New Zealand during this month. Children would usually flock in parks and other recreational areas. The best thing you would do when you visit New Zealand during this month is to stroll around parks and gardens where you see flowers blossom to their finest.
School days are almost over during this month; hence, you'd see a lot of the locals going on vacations around and outside town. However, this doesn't mean that it's a busy a month because it isn't warm enough for vacationing.
It is also during this month when you get to experience the last of the snow activities in ski fields and see some of the bits and pieces of the spring blossoms of New Zealand. Aside from the last chance for snow activities, hiking can also be a fun activity to do during this month.
For hikers though, weather can still come unpredictable for this month especially on the mountains. So, if you wish to go on hiking it's best that you check on weather forecasts before proceeding.
The end of the Spring Season, November marks the beginning price hikes on almost all aspects related to tourism in New Zealand. Though prices start to increase, this doesn't necessarily follow that it's the busiest.
You practically do almost everything in New Zealand when during this month just as you would experience come start of summer in December. Just be cautious still, about weather conditions.
Sometimes, there's not much choice for you when it comes to the time of the year you will be visiting New Zealand. It could be work, school, other commitments, and of course, let's not forget that the southern hemisphere (where New Zealand is) has summer in December and winter in June. Good thing there's so many anyone can do year round!