North Island
New Zealand's North Island has the most inhabitants and boasts of around 77 percent of the country's population. Auckland is the biggest Pacific island city as well. Located at the southernmost point of the island is Wellington, NZ's capital.
What makes the North different from its southern counterpart are its many beachfronts, geothermal wonders and more traditional Maori culture. Below are just several of the places and the many things you can do and see so read on if you want more information about this New Zealand haunt.
North Island Highlights
Kicking things off is Auckland, referred to by locals as the "City of Sail." It is the perfect nickname for the area, actually, because the place is rife with harbours, smaller islands and beautiful beaches that are just a short distance from the city.
Auckland offers more than just lazy days sunning on the beach though. The area has Auckland Domain, a massive park that's located on an old volcano crater in the heart of Auckland. You will also discover the Auckland Museum in there.
Art fanatics can check out the Auckland Art Gallery which showcases impressive works from both locals and international artists alike, and you can also go with any of the 3 free guided tours done on a daily basis.
Mt. Eden highlights amazing views of the city and Waitemata Harbour whereas One Tree Hill features cultural meaning and importance to the country's Maori and European customs.
One of NZ's most iconic landmarks is the Sky Tower and it can be found in Auckland. It is the country's tallest man-made edifice and it presents tourists awe-inspiring views for up to 80 kilometers. You can go up by means of the clear glass-fronted lifts or if you are the daredevil type, choose between the SkyWalk or the SkyJump.
Lastly, Rangitoto Island is a tiny island located north of the city and it features excellent hiking grounds on the top of the island. Discover sights like WWII bunkers, lava caves and wonderfully pristine ocean waters.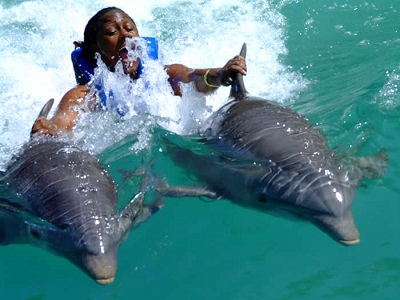 Good weather is the key in enjoying the sights and activities that the north island area can provide. If you love the sea and want to discover more of the country's coastal areas and need a destination in New Zealand with endless summers, then Whangarei is the place for you. It's accessible from Auckland and locations like Tutukaka is an ideal place for diving and swimming.
The Bay of Islands meanwhile is a group of islands located off the rural area of Northland. Orupukapuka provides amazing views from the peak and you can do activities ranging from kayaking, swimming or trekking. Spotting dolphins and whales is also possible if you happen to visit this location.
You can find a lot of cultural background of the Maori in this area as well. Check out Waitangi, Paihia, Russell and learn about the history of New Zealand. This area is also very popular as a summer vacation region for many people of New Zealand.
Doubtless Bay presents a superb array of beaches for those who like to swim and bake. You can also visit 90 Mile Beach for its golden dunes and excellent waves. This is a spot frequented by surfers so if you like the sport, you better not miss this one out!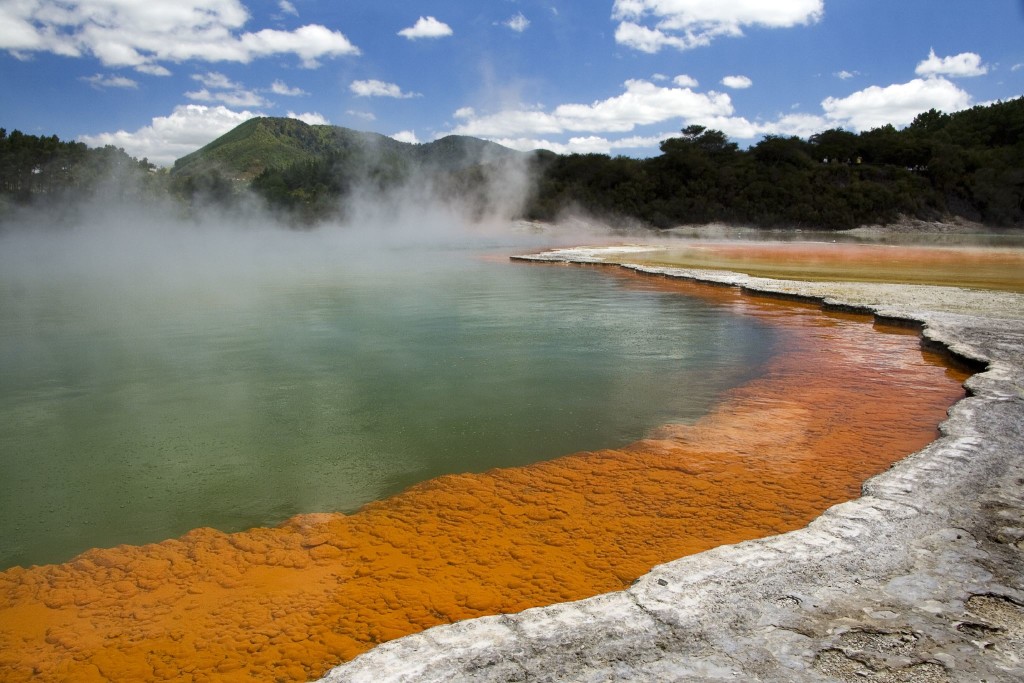 Expect the distinguishable smell of sulphur once you reach Rotorua. The place is a hotbed of geysers, sinter terraces and hot springs, attractions that you must see before cruising to another part of the North. Rotorua is also the nucleus of the Maori culture and it offers lots of outdoor happenings amid other must-see attractions like primeval lakes, warm waterfalls and sulphur-rich vents.
Te Puia is the place where Maori people have called their home. It has an interesting arts and craft center and the area is also known for its large geothermal activity. The arts and craft center features the 30-meter high Pohutu Geyser and the Geothermal Valley which has over a hundred boiling pools and vents.
Visitors will also get to see a cultural show featuring Maori customs and traditional haka dances. Audiences also get to participate, which makes the event fun and interactive.
Waimangu and Waiotapu are located 15 and 20-minutes south of the area. The former features the globe's fledgling geothermal site, which was built in 1886. It has lots of technicolor rock and bright green pools for you to see.
The former features the great Lady Knox Geyser which spurts approximately 10:15 AM daily. You won't miss vivid boiling waters, vivid orange and yellow lakes as well.
Lake Taupo is the destination for the adventurous, adrenaline-seeking types. Not only that, it also has a selection of natural attractions that you can enjoy in the middle of all that activity.
Skydiving can be done in this location. While you're high up in the air, you will be blessed with the sight of the lake from down below. The coasts of the North Island can be seen, which makes for an eyeful of breathtaking sights (and a constant surge of adrenaline). This place is also famous as the world's premier skydiving spot.
Taupo features several prime biking trails in the land and you can score trips by way of companies providing this particular activity to locals and visitors alike. Beginners and advanced bikers alike will get their favorite trail. Faves include the Tongariro River trail and the Great Lake track.
Bungee jumping is an activity which started in New Zealand, and what better way to spend your time than try the sport in its country of origin! Lake Taupo is one of the places where you can participate in this activity and it's a must-try for those who have never tried this pursuit.
Huka Falls features fast, roaring waterfalls and is located north of Lake Taupo. Visitors can also go on a nice hour's worth of walk to the Spa Park throughout woodlands to witness the Waikato River/waterfalls' activity.
The Tongariro Crossing is just one of the country's famed landmarks; it is always included in the Top 10 lists of one-day tracks in the world. It is located in the Tongarino National Park. The popular Lord of the Rings film franchise was also filmed in the area, which ups its popularity quotient aside from being a World Heritage Site.
This area has a dynamic volcanic activity and just a few years earlier, the place was disrupted by a slew of eruptions.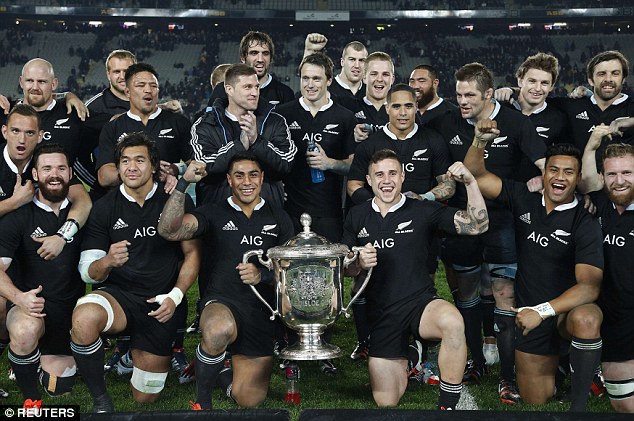 You will find the New Zealand Rugby Museum in Palmerston North, so if you are an avid fan of this sport, hitting this locale is a must-do. The sport is considered as the country's national sport, and NZ has produced several excellent rugby teams who ruled the game worldwide now and again.
Aside from a visit to the Rugby Museum, you can also do kayaking and bungee jumping in this location.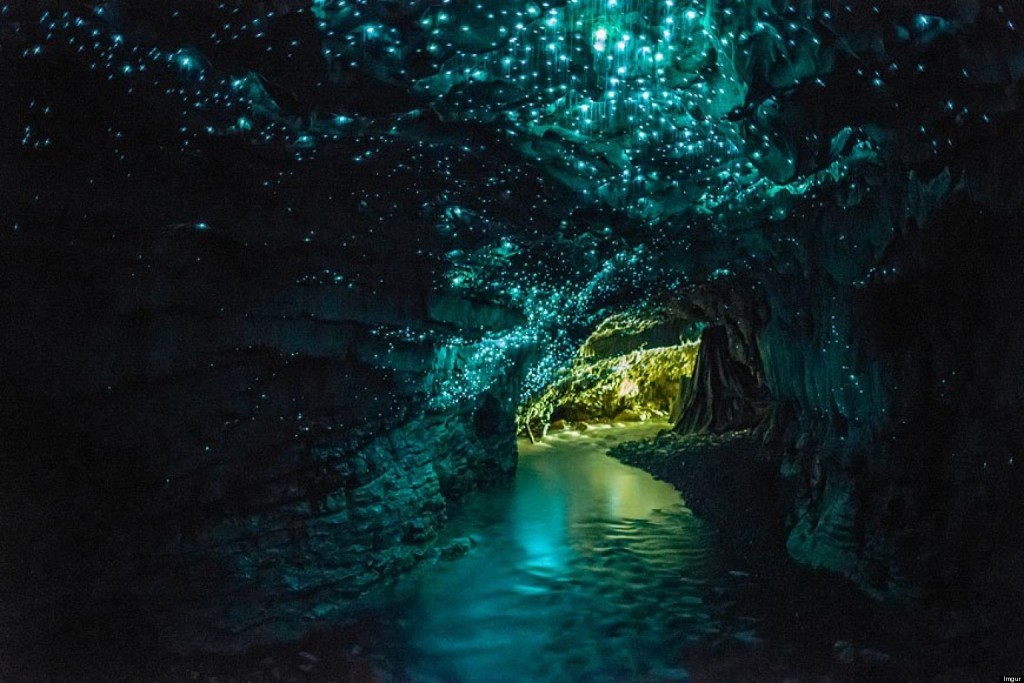 Waitomo Caves are world-famous for its spectacle of incandescent, bright glow worms which illuminates the place. Explore the caves by means of walking, canoes or tractor tubes, the choice is yours. Spelunking is the name of the game here; you can float down the underground river and wriggle yourself out of rock cavities.
The west coast of New Zealand's North Island features one of the ultimate surfing spots in the world. If you are an avid surfer and new to New Zealand, remember that Taranaki, New Plymouth, Auckland and Raglan provides loads of surfing adventures to get yourself into.
Raglan offers intense breaks for advanced surfers but majority of beaches in the area can be appreciated by both beginners and experienced surfers. You can lease a board or if you are on a long-term stay, or you can buy one as well. Good surfing can be had from November down to March during the summer but according to experts, the best waves can be had during winter from May to August.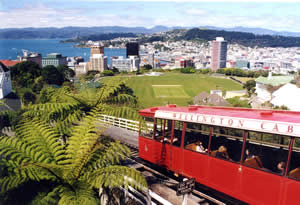 Wellington is the coolest place to be on the North Island, and even long-time travel experts of the Lonely Planet agrees. In the Wellington region you can go for activities like kayaking, mountain biking and seal-watching on this locale and visit Te Papa, New Zealand's National Museum. Exploring this immense museum is free and it features the country's fauna, flora, geology, environment and Maori culture by way of exhibitions and interactive showcases.
If you want stunning views of the capital, you can do it on Mt. Victoria Lookout. It is located in Charles Plimmer Park.
Wellington features one of the best walking trails in the North as well. The Southern Walkway offers spectacular views of the coastlines and it can be completed 4-5 hours. The Great Harbour Way is a longer route, and it is best completed through biking since it will cover all coasts throughout Wellington.
Wellington is a city best explored through cycling since it provides plenty of cycling lanes for safer trips. Mountain biking enthusiasts can explore places like Makara Peak Mountain bike park, which is a 15-minute drive out of the city.
The Cable Car and Botanical Gardens are also good spots to explore. Reach the Botanical Gardens by way of the cable cars for excellent views of Wellington and the bay.
This is a peek of what the North Island has to offer, but it doesn't end just yet. As you might have noticed we've not mentioned anything at the east coast of New Zealand's North Island.
For that, you can find more information in our regional guide. When visiting New Zealand, you have to experience the North Island yourself and this article is more than pleased to provide help for those who want a taste of the northern life, NZ-style.
See below a quick overview of our different regional guides!
Encompases the cities of Wellington, Porirua, Lower and Upper Hutt.
Take your time on New Zealand's Nature Coast.
A picturesque rural region with a mountain range, surf beaches and excellent vineyards.
Take time out in the rugged ranges, remote coastline and bush clad valleys of the Tararua region.
The warm, sunny 'fruit bowl of New Zealand' is a wine lover's paradise.
A region named for the snow capped volcano that dominates its landscape.
The adventure centre of New Zealand's North Island.
A remote region of rugged mountains and spectacular coastline.
The aptly named Bay of Plenty is a fertile region of long golden beaches
From surf beaches to hot springs, this diverse region of rich farmlands lies at the heart of New Zealand's North Island.
This lush mountainous peninsula with beautiful beaches and picturesque inlets is one of New Zealand's premiere holiday locations
New Zealand's largest city sits between three beautiful harbours and offers a cosmopolitan range of activities and attractions.
A subtropical climate, natural beauty and an abundance of aquatic activities add up to one of the most popular holiday destinations in New Zealand.