Quick Facts
New Zealand is a small country and is the world's fifth wholly island nation. It is the home to about 4 million people; hence, a sparsely populated country. People in New Zealand are called Kiwi, which happens to be one of their national symbols as well.
In the early 1800s, New Zealand has already been known to the "God's own country", probably because of its pristine sceneries and unscathed nature that keeps anyone who visit the country in awe.
The Māori culture dominates the country and continues to be an integral part of the Kiwi's everyday lives, in government and in private sectors.
If you want to experience the diverse nature at its finest, then you better start packing and head towards south east of Australia – in New Zealand.
Basic Facts
New Zealand is located in the South Pacific Ocean about 990 miles (1,600 km) in the south east of Australia across latitudes 34º and 47º. It's formed by 2 main islands, South Island and North Island, plus several other smaller islands.
Its location is right over the junction of two tectonic plates and its lands have high volcanic activity. A spine of mountain is crossing the country from north to south, the highest peak being on the Aoraki / Mt Cook.
Wellington is the capital city of New Zealand located at the most southern part in the North Island. The largest city is Auckland and it has over a quarter of New Zealanders living there.
New Zealand is the first country in the whole world to see the sunrise of every new day (it's 12 hours ahead of GMT). The seasons of New Zealand are are opposite to what is like in the Northern Hemisphere, having winter from June to September and summer between December and March. The climate of New Zealand ranges from temperate in the south to subtropical in the north. In some of New Zealand'sregions the winters cold and snowy and the summers are hot and dry. The maritime environment of this country akes the weather very changeable.
New Zealand History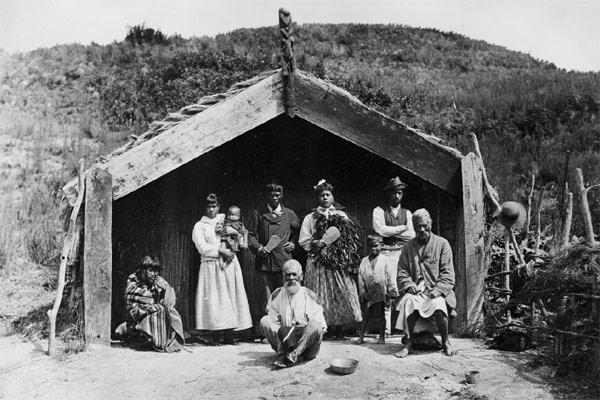 A thousand years ago, East Polynesians came across to what is now called as New Zealand through a series of terrific oceanic canoe voyages.
History books of New Zealand tell that the first Māori to ever find New Zealand was Kupe. Kupe was touted to be originating from Hawaiki and navigated his way to New Zealand using stars and ocean currents as his guide. He travelled using his voyaging canoe called Waka Houroa and landed at the Hokianga Harbour in Northland.
After Kupe made it to New Zealand, few more of its countrymen have landed on the different parts of New Zealand and settled there. There were seven waka hourua that was believed to have arrived in Aotearoa (New Zealand), namely Tainui, Te Arawa, Kurahaupo, Matatua, Takitimu, Tokomaru and Aotea.
With the arrival of these tribes and the increasing number of living in Aotearoa, unique species of flightless birds that have been known to be endemic in New Zealand slowly became extinct, including the Moa – the world's largest bird that can grew as much as 3.6 meters.
Māori were known to be skilled hunters and fishermen. They are especially experts in making fishing nets out of flax and created fishhooks using bones and stones. Over time they became experts as well in cultivating land and had grown vegetables that were introduced to them, with their specialty Kumara.
Māori warriors were skilled, fearless and strong. Tribal warfare was common among them. They have created weapons such as club-like mere and spear-like taiaha to protect themselves. To this day, you can still witness how tribal wars used to be like in Maori ceremonies.
Māori created an armed village called Pa in some tactical locations that'll keep them safe from intruders. Their Pa is surrounded with strings of trenches and stockades that protected them from intruders. If you travel across the country, you'd still some these historic Pa sites.
Although Māori dominated the country, a certain tribe called Moriori peacefully settled on the Chatham Islands, just 900 kilometers away from Christchurch. These tribes were touted to have originated from the South Island of New Zealand. Their tribe didn't flourish on the succeeding decades due to diseases that have struck them as well as attacks from Māori.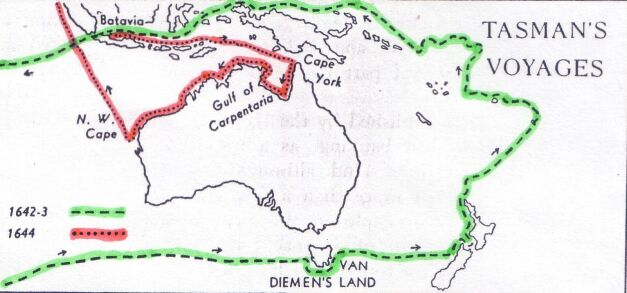 Abel Tasman, a Dutch explorer, was the first European to have sighted New Zealand but never set foot in it. He was on exploration when he saw the West Coast of the New Zealand's South Island. He named the island as Staten Landt, annexed to Holland. However, when he tried to communicate with the natives of the island, misunderstandings have built up that killed four of Tasman's men, drifting him off away from New Zealand.
Captain Cook, another voyager successfully circumnavigated the country and led two expeditions in New Zealand. The highest mountain peak in New Zealand is named after Captain Cook: Mount Cook or Aoraki in the Māori language. It's 3724 m (12,218 ft) high and lies in the Southern Alps, more or less west of Christchurch.
The Māori people call the New Zealanders from 'European descent' Pakeha's. Prior to the signing of Treaty of Waitangi, Pakeha and Māori were believed to have traded and lived with each other.
As more Pakeha settled in New Zealand, so were the conflicts among them with the Māori, especially when it came to land. To settle things, the British Government had drafted an agreement with the Māori, which is known as the Treaty of Waitangi. It was signed on February 6, 1840.
After World War II, New Zealand remained its ties with the Great Britain. It has signed SEATO and ANZUS to keep its strong allies with other countries. New Zealand is now an independent country which has its own identity.
People of New Zealand and the Great Outdoors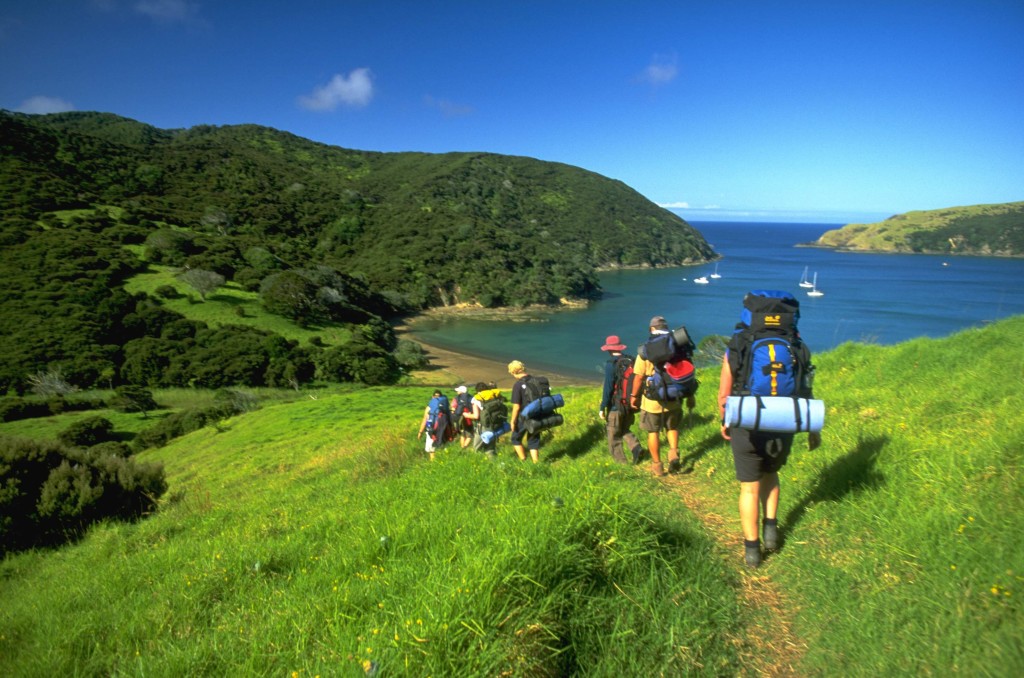 New Zealand is a mixture of Māori, European, Asian and Pacific Island cultures. The country has been a home to 4.4 million Kiwis with majority of them is of European descent. Most of the Kiwis live in the Northern part of the country wherein a quarter of them settling in Auckland.
Though Europeans mostly made up the country, the Māori culture is dominant and the most integral part of the country's national identity. Māori were the first people to settle in New Zealand.
New Zealand has a population of about 4 million, made up in majority of people with European descent. Maori people are the indigenous population reaching 14% of the entire population.
New Zealand has two official languages, Maori and English but English is predominant. Tourists visiting New Zealand will see a large number of location with names in Maori language andcan present quite a challenge in pronunciations.
Māori culture is New Zealand's indigenous people and engaging to this can really be a fun-filled experienced. When you are in New Zealand, get in touch not only with nature but also with their culture. Join a war dance, they call haka which is even made popular by the All Blacks rugby team, carve pendants out of pounamu or bones, learn about their myths and spiritualities, learn their language. You can also join in guided tours which will bring you around the country's ancient forests.
New Breed of New Zealanders
Tracing back to its roots, New Zealanders were already brave, intuitive, adventure-seeker, rugged and independent. They were able to create themselves farms and establishments. All of these qualities were passed on to generations.
This day, New Zealanders see the younger generation of multi-skilled and adaptive individuals. They have produced a generation of business executives, film-makers, fashion designers and sports-minded people that have contributed a lot in the world.
Have you tried Bungy jumping? Do you know where it originated? If you're thinking about New Zealand, you guessed it right. Bungy jumping together with Hamilton Jet boat, frozen meat are among the many things the younger generation had invented for the world to benefit. And did you know that these inventions were created in a backyard? Genius!
A Love For The Great Outdoors
New Zealand is a country of many coastlines and it's no brainer why people living here love the outdoors. The same reason can be attributed why many of New Zealand's visitors love the country – it's scenic beauty and spectacular landscape that no other place in the world can offer.
Did you know that over fifteen percent of New Zealand's population have their own boats? That certainly is one of the main reasons why New Zealanders are reputed to be the best people when it comes kayaking, rowing, yachting and wind surfing in the world.
Aside from their love for the coastlines, Kiwis are also great for outdoor posits such backpacking, hiking, and fishing. Who could ever forget Sir Edmund Hillary? He was the first Kiwi to conquer the world's highest mountain – Mount Everest.
Rugby Football – New Zealand's National Sport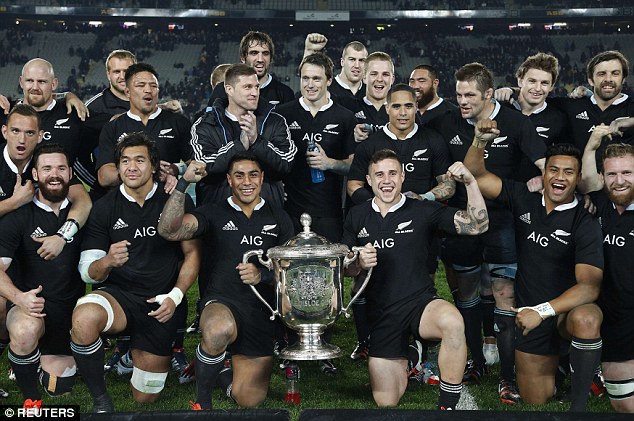 From its origin and how World Wars have made people fight and lose their lives come bravery and loyalty among New Zealanders. These qualities have been transcended on to the generations thereafter and actually are good qualities you'd find in most of the New Zealanders' players.
The two most popular sports in New Zealand are Rugby and Cricket. Although both their origins are in England, New Zealand has great love for it that produced great players on field.
Mixture of Urban and Rural Living
They say that if you want to experience true nature, you go to New Zealand and if you happen to be in New Zealand go to places other than Auckland, the country's largest city. A city person won't appreciate much nature in Auckland because it's such a large city so you'd experience urban living. If you're in Auckland and want to explore nature quickly, there are many interesting places close to Auckland. If you want a laid-back living for quite a while other cities will do.
New Zealand boasts some of the organized on the road rules in the world. You won't get frustrations while living in here. You'd find that buses and trains arrive on time. Roads are pretty smooth to drive, drivers are well-disciplined. There are plenty of ATMs, so you won't find it hard to withdraw money. Credit cards are widely accepted. Scammers, pick pocketers and other people belonging to the same crowd are very few.
Food is tasty, and there are good restaurants everywhere in New Zealand. You won't find any deadly animals or insects, just one spider, a Katipo, which is considered to be a lucky charm for the locals. Pretty much, you'd find New Zealand as a resting place – peaceful, quiet, and relaxing and at same time, adrenaline-pumping.
New Zealand is a melting pot of rich cultures of European, Māori, Asian and Pacific Island descents. As mentioned, travelling and living in New Zealand is like having a vacation you have been longing for all our life.
Things are different here, as they say. Nature at its finest and sure is why it's called the Country of God. Though how promising and inviting it may sound, a little prior research will help you prepare your stay better and make sure that you get the most of your staycation.