South Island
South Island from New Zealand is famous for its natural attractions. The land has got it covered for the nature-loving traveller and backpacker; it has plenty of stunning views, hiking trails, mountains, ski fields, glacier formations and lakes.
It is home to Mt. Cook and the Southern Alps plus a number of national parks. The west coast of the southern area is wetter and features more severe climes than the east. It does not have cities and instead, features small towns along the way.
The South Island is not as warm as the North, but you can do a variety of activities here and see plenty of wildlife and natural attractions. This article will further discuss more of what the south has to offer.
South Island: The West Coast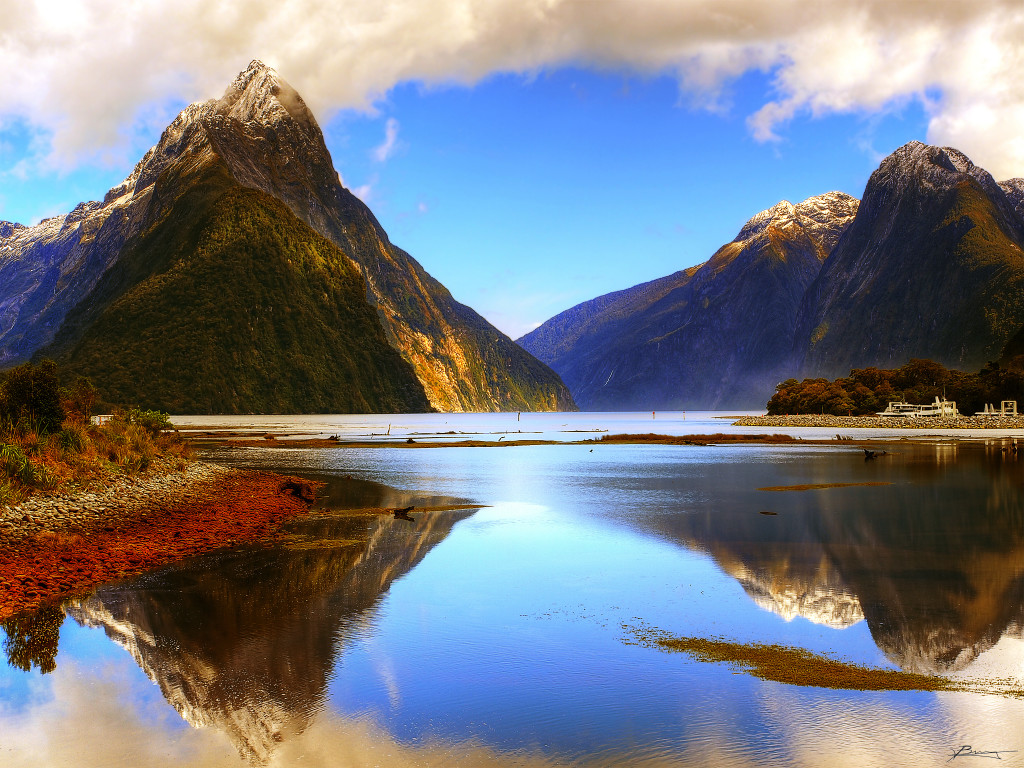 Fiordland is included in the list of world heritage sites, and it has plenty of reasons why. You will get to see scenic sights such as the Dusky Sound and Milford Sound among others. It is the wettest part of NZ since it gets 630 mm of rainfall every year.
You can go to Milford Sound by way of tours from Te Anau and if you love panoramic views, this one is a must-see. Pristine waters are surrounded by giant cliffs and you'll witness lots of glaciers as well. One quick way of seeing this landmark is by cruise, and choosing this option guarantees you will get to see a number of bottlenose dolphins and penguins too.
Apart from cruises and other tours, you can go kayaking on the Sound. This activity usually include help from expert guides, gear and a kayak.
Fiordland has one of the best walks in the world; the Milford Track is the most popular hiking trek of the country. If you are an avid hiker, you can also check out hiking trails like the Routeburn and Kepler Tracks as well.
Queenstown is famous for its vast array of activities that any adventurous traveler can participate in. Plenty of adventurous activities are available, from jet boating, bungee jumping, rafting down to skiing. If you are the laidback type, there are available walks and relaxed activities that you can choose as well.
Check out the popular bungee jump at Ben Nevis and jet boating in Lake Wakatipu. Hike and bike your way around guided and unguided tracks and cycling trails.
For snow bunnies in the winter, skiing and snowboarding are always the right things to do around Queenstown and Wanaka in the Remarkables Mountain Range.
Whatever your choice in adrenaline-surging activities, you'll be sure that Queenstown has one for you.
The west coast of the South Island features its largest town, Greymouth. The place is widely known for its gold mining activities, Monteith beer brewery (which offers tours) and green jade. It also features the Hokitika National Kiwi Centre, a conservation area which houses the country's national symbol, the kiwi bird.
Abel Tasman National Park
Hikers will thoroughly enjoy the environs of this gorgeous park, and the Abel Tasman Track is one of the most popular in the Nelson region. It is a coastal track so be prepared with your swimming gear if you couldn't help but get pulled in by the stunning blue of the ocean. This track goes along some of the prettiest beaches and you should take a dive in the water to cool down!
Kayaking is another thing to do in the park. You can rent one of the kayaks and explore more of the area. You can also combine the kayaking and hiking the Abel Tasman track. You can watch seals in their natural habit as well.
Westland National Park boasts the two most famous glaciers in New Zealand: the Fox Glacier and the Franz-Josef Glacier. The former is a 13-km shifting ice glacier while the latter measures 12-km long. A glacier walk is a distinctive experience that you should go through because you will further see what makes this icy formations beautiful, solid yet dangerous.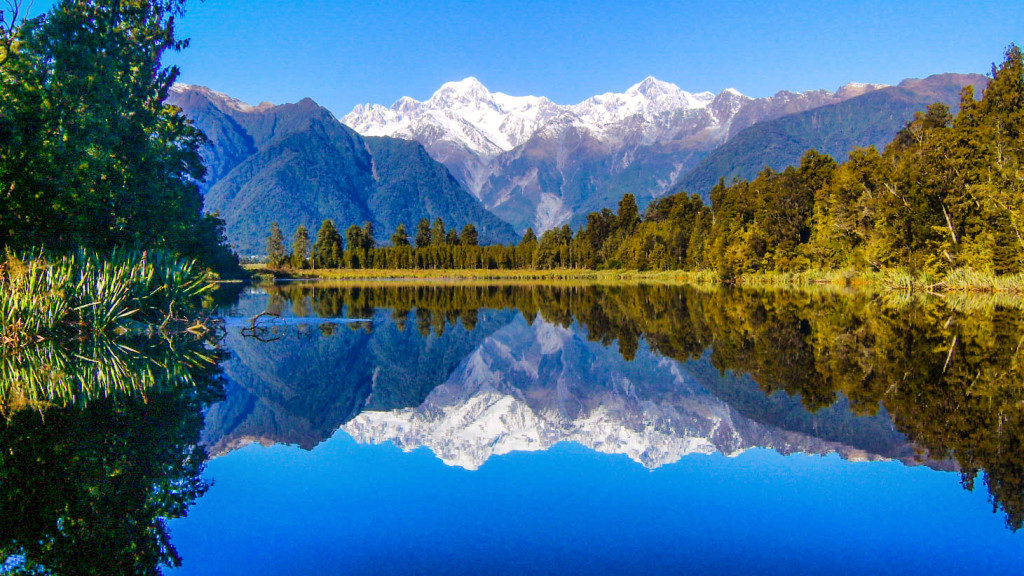 Matheson Lake is also a must-see. This magnificent lake is known for its mirror-like reflections of surrounding Mt. Cook and other mountains. On a pleasant day, the image of the snow-capped peaks are most picturesque once mirrored on the lake's inky waters.
South Island: The East Coast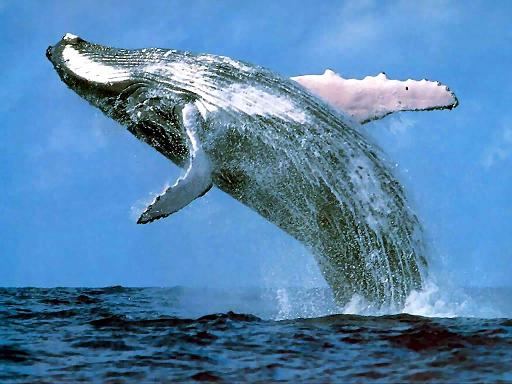 Kaikoura is the place to go if you want to spot dolphins and whales. Whether you're spending time in a boat watching whales or swimming with the dolphins, expect to see these wonderful sea creatures in one of their most-visited areas on the planet.
There are plenty of marine life and marine-related activities that you can do here from fishing, surfing, scuba-diving to surfing. If you're not a water person, you can also opt for leisurely coastal walks.
Boat tours are available if you want to go whale-watching all year round. Tours can last for approximately 2 hours and it usually goes 3 times within a day and 4 during the peak season. If you want something different, try swimming with the dolphins!
For hikers, the Kaikoura Coast Track is a must to try out, but keep in mind that the trek should be undergone with a guide if you want to accomplish the entire trail. Amazing scenery and an abundant birdlife awaits every hiker there. If you are a beginner or need a particularly easy walk, you can choose the Kaikoura Peninsula Walk which only takes one day to finish.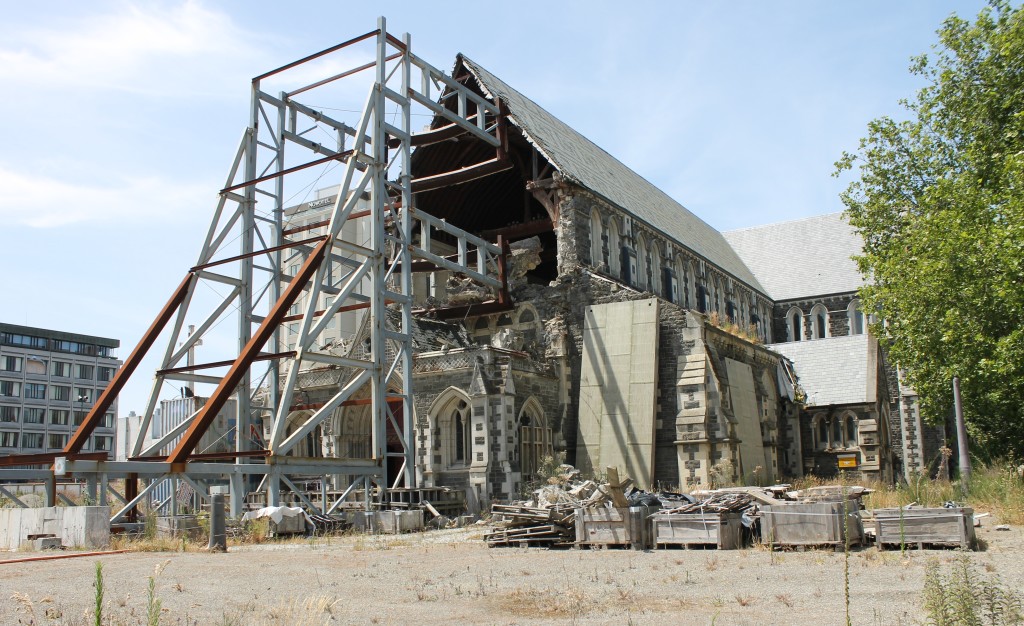 NZ's Garden City suffered a huge loss in the years 2010 and 2011 because of massive earth quakes but it has since recovered from the disasters and is back on track. Christchurch is the country's second largest city and is full of parks, open areas and cycle lanes for safer biking around the city.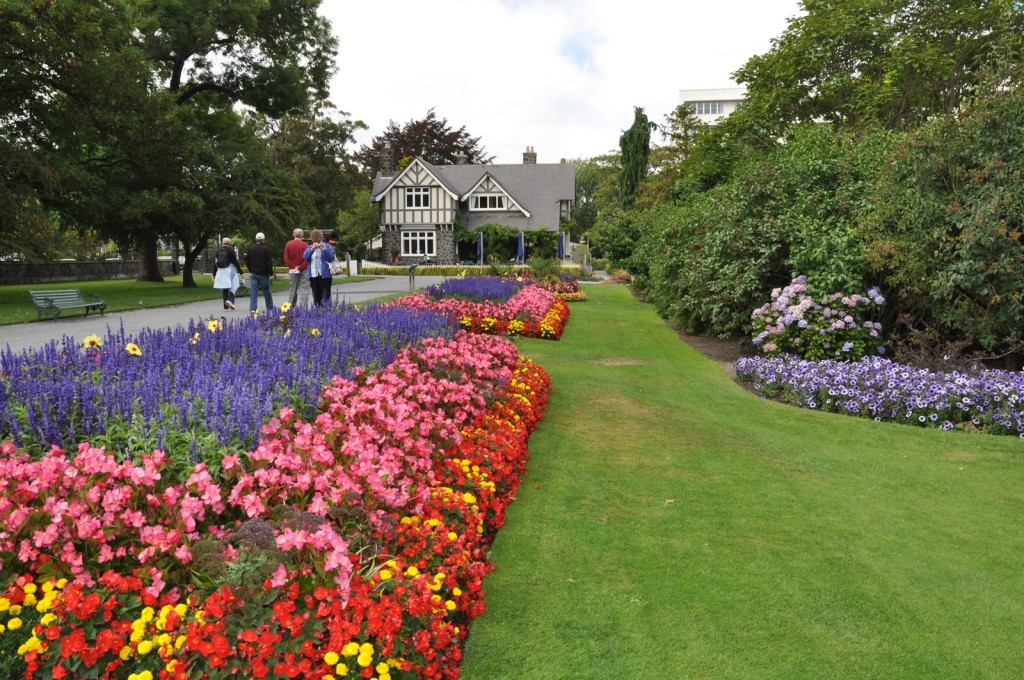 There are many things you can do and see in the Canterbury area. You can enjoy a leisurely stroll in the Botanic Gardens, witness panoramic views on Summit Road, visit the Christchurch Art Gallery or watch a rugby game.
Nature and animal lovers will love the Elephant Rocks for its limestone rock formations, Oamaru's Blue Penguin Colony, the Moeraki Boulders and the Shag Point, the place to spot fur seals and yellow-eyed penguins.
The Otago Peninsula is one of the greatest things that you can explore in Dunedin. It features scads of excellent walks, awesome views of the Pacific Ocean, great sunset views plus you will get to check out the area's ample wildlife too.
Animals like the yellow-eyed penguin, blue penguin, the Northern Royal albatross, sea lions and fur seals inhabit the Otago Peninsula. The area is looked after by the Royal Albatross center to guarantee the safety of the place and all the animals which calls the peninsula home. The center also offers tours of the penguins, birds and the history of the area.
Blenheim is located on the heathlands of the South island and is considered as the home of the country's most popular wine region in Marlborough. Marlborough is responsible for growing 75 percent of the country's wine. This is the place to be if you want to go on a wine-tasting binge.
February marks the area's annual wine festival where you can sample each and every wine made from the region. There are also wine tours ranging from family tours, bike tours to eco tours and 4 x 4 tours. If you want to explore the area yourself or with a few friends in tow, you can rent a car, buy maps in the area and call wineries in advance.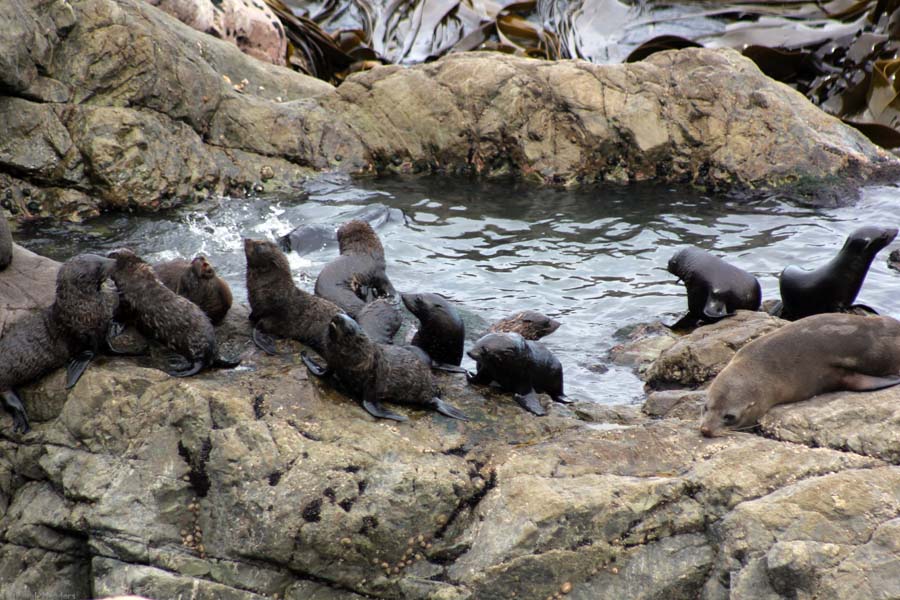 Opening times of wineries in the region differ but majority of them open their estates between the hours of 10:00 to 4:00 from October to April. But keep in mind that in winter, several wineries close down or reduce working hours so if you want to avail of the region's highlights, make sure that you visit the area in summer.
Other than sumptuous wines, the Ohau Point Seal Colony is also a great stop. Don't miss out on over a hundred seals being their sun-loving selves on huge rocks while little seal pups play and swim in smaller rock pools.
The small town of Picton features scenic views but the area is much known for its great trekking areas which are located around Marlborough Sounds. The Marlborough Sounds has splendid serene waters where you can slow down and stroll around throughout the woodlands. You can also swim in the waters and even spot a dolphin or two just lingering around.
The Queen Charlotte Track measures 71-k and it crosses the expanse between Keneperu Sound and Queen Charlotte Sound. You can go in with the track at more than a few locations, and if you have the time, don't miss out on this track because it's just one of the many pleasant trails that you can explore.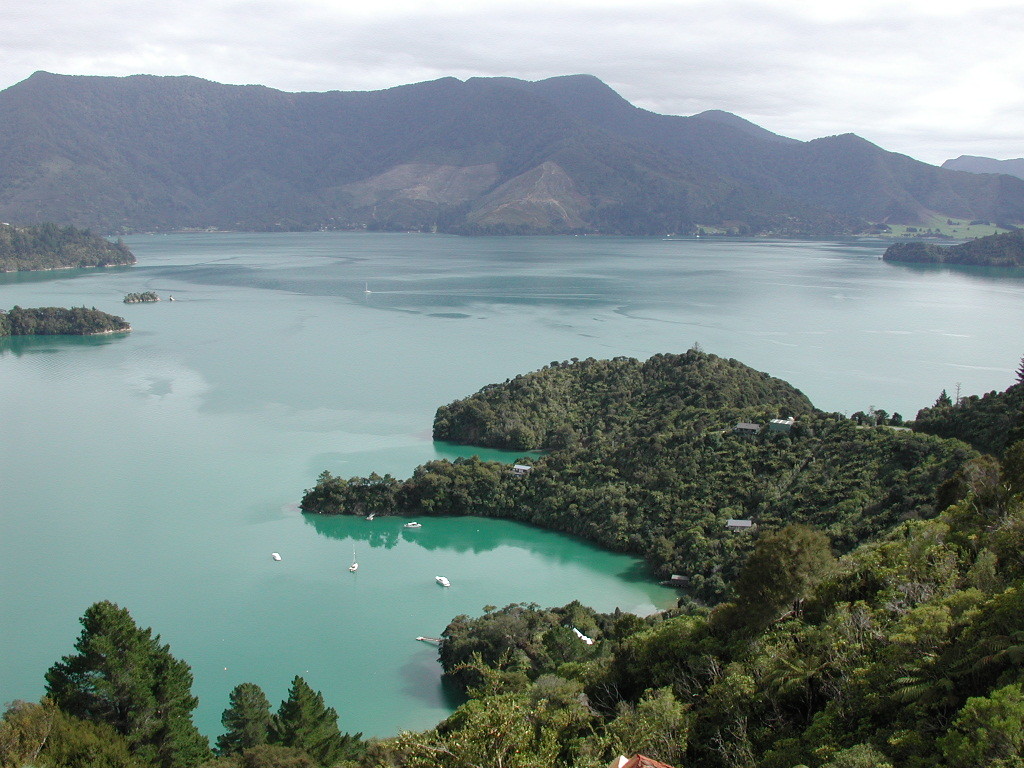 Tours for swimming with dolphins can be arranged as well plus there are also kayaking tours available round the Sounds. Another good thing to do is visit the Motuara Island bird sanctuary if you want a more in-depth look at the area's avian life, which New Zealand is famous for. Picton features loads of walks for enthusiastic hikers and most are located in the surrounding hills which also offer excellent views of the ocean nearby.
The South Island of New Zealand experience is something that every traveler or backpacker should come into contact with. It is a haven for nature lovers and hiking fans alike. Choose the destinations and activities that you would like to try out the most with the help of this nifty article, and enjoy your stay on the island.
This is a peek of what the South Island has to offer, but it doesn't end just yet. For more information about each region, town or city, you can find more information in our regional guides. When visiting New Zealand, you have to experience the South Island yourself and this article is more than pleased to provide help for those who want a taste of the southern life, NZ-style.
See below a quick overview of our different regional guides!
A beautifully wild, wet region thats retained it's pioneering spirit.
A diverse region with a backdrop of the spectacular Southern Alps.
With the breath-taking Southern Alps, beautiful turquoise blue lakes, clear starry nights and crisp clean air this region is one of New Zealand's treasures.
Rich in history Otago offers the traveller diverse scenery ranging from rugged coastal beaches to dry barren hills.
Fiordland is New Zealand's largest national park and home to some of the world's most beautiful scenery.
Southland is ideal for those wanting to 'get away from it all'.
A region of mountains, lakes, beaches and stunning natural beauty.
New Zealand's premiere wine growing region is home to the spectacular Marlborough Sounds.
Wide open spaces, braided rivers, mountains and thermal pools; this region has it all.