Stewart Island
Stewart Island in the southern part of New Zealand is the country's third largest and least inhabited island. With a mere human population of 400, you can truly say that this part in New Zealand is heavenly and untouched.
All tourists are welcomed by the 'laid back' friendly locals that will make your stay memorable. The town Oban is located on the shores of Halfmoon Bay and it's the heart of the Stewart Island offering tourists a General Store, a variety of accommodation and cafes.
The Rakiura Museum is a wonderful tourist destination housing a collection of  the early history of Stewart Island.
Stewart Island is also known as 'Rakiura' (glowing skies) and is famous for its magnificent sunsets. Most of its land and water forms are home to many bird species including the brown kiwi or Tokoeka and other animal species such as the Blue penguins and rare yellow-eyed penguins. This island is just so pristine that 85% of it is National Park.
The crystal clear waters and beautiful beaches offer excellent diving, fishing, sea kayaking and snorkeling. Explore the island by hired motor scooters, rental car, mountain bikes or take a 1½ hour bus tour. Chartered boat tours, water taxis and glass bottom launches are a very popular transport mode on Stewart Island.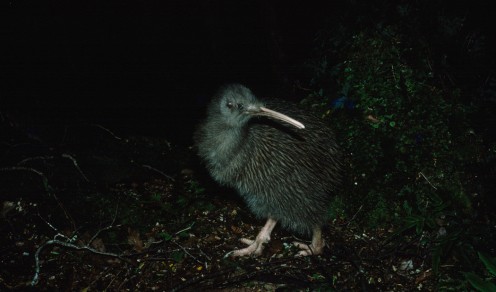 This island in New Zealand is a haven not only for the Tokoekas but also for hikers and bird lovers alike. It's a good place to walk around with only 28 km of road and 280 km of walking tracks perfect for those who would like to go on short walks or day walks or even to multi-day hikers. Tramping is the recommended way to explore this unspoiled paradise which is mainly covered by sand dunes, native bush  and wetlands.
Tourists are invited to take a trip to an open sanctuary called Ulva Island, wherethey will have the chance to view the rare indigenous Kiwi birds (flightless, nocturnal birds) in the natural habitat. Ulva Island is located at a short boat ride from the Stewart Island and is home to a variety of native wildlife and plants and more than 30 different species of birds.
The Stewart Island may be reached by riding on a ferry from Bluff (1 hour) or through a light aircraft coming from Invercargill (15-20 minutes). If you want to go to Ulva Island, you will need to ride a water taxi.
Stewart Island offers its visitors with activities they'd surely enjoy. So, if you are planning for a tour on Stewart Island here are some points of interests you might want to include in your itinerary.
Of the many things you can do in Stewart Island, hiking and trekking is perhaps the most popular and should be included in your bucket list. This island offers a lot of places to go on hiking and trekking.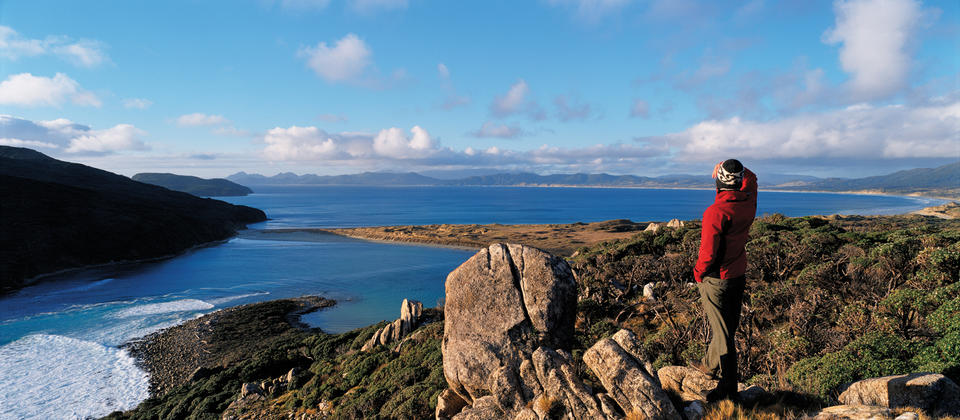 Known to be one of the nine Great Walks of New Zealand, the Rakiura Track spans 39 kilometers requiring trekkers to do a three-day walk.
Trekkers will be treated to a commanding view of the beautiful beaches before going on for a 250-km climb through its forest ridge, passing through the shores of Whaka a Te Wera or Paterson Inlet. While traversing the track, you will be seeing lots of interesting historical sites as well as sea and forest birds living in the island.
Going on a hike on this Great Walk will require you to have at least moderate level of fitness.
This track is considered to be Rakiura's legendary tramp that gives trekkers with a picturesque view of the coast in a remote and untouched coastline. It showcases untouched and pristine beaches, sand dunes, birds' paradise and mud. Stretching to 125 km, it will take you 10 – 12 days to really complete the trail but they do also provide you ways to shorten it by riding on boats or planes.
If you want to see blue penguins and muttonbird colony, then you have got to traverse the Ackers Point. This will only require you to walk for three hours around a bushy bay wherein you also get to pass by the 1835 Stone House at the Harrald Bay.
It will only take you 15 minutes to reach the Observation Track by climbing Oban's back streets. The short and sharp trip will treat you to a panoramic view of the Rakeahua, Paterson Inlet and Mt. Anglem. If you're staying at the Observation Rock Lodge you can expect a beautiful sunset view, and enjoy the nature around the lodge.
Stewart Island is outstandingly beautiful and definitely a unique place to be in New Zealand. Mainly a wildlife sanctuary, Stewart Island is truly a place if you want peace and serenity.
Other than trekking and hiking, you also get to tour around Stewart Island through boat cruises. This experience will let you explore its kept inlets and bays and if you're lucky enough, you might get a chance to see dolphins, penguins and an albatross.
Aihe Eco Charters and Water Taxi
There are various choices with this cruise. First is that you can take a 2-hour cruise to the Freshwater River or visit the Big Glory Bay where you get to see salmon and mussel farms. Another option if you want longer time for cruising, say three hours, you can go on a cruise to the old Norwegian Whaler's Base found on the northern part of the inlet.
Rakiura Charters & Water Taxi
Going on a Rakiura Suzy will treat you to a half-day fishing cruise that stops by at the Whaler's Base. You can have the trip customized according to your interests and time which may include wildlife spotting and tramping.
Another way to leisurely enjoy the sights and sceneries of Stewart Island is by going on guided tours. With guided tours, you get to gain insights about New Zealand's southernmost part and learn its history and environment.
Venturing into this activity will let you see and explore the Oban Village as well as its surrounding bays while on board a minibus. This can be a great way for families with small children as well as elderly visitors to get a feel of the place without the physical exertion.
The tour covers one hour and thirty minutes with friendly guides who will keep you informed of the Stewart Island's community, environment as well as its rich history. You will be given plenty of time to take pictures during bus stops and short walks. Among the places you will be visiting include the Rakiura National Park entrance at the lee Bay, Observation Rock and Halfmoon and Horseshoe Bays.
This guided tour is mainly focused on birding with expert naturalists as guides so make sure you pack your camera, stamina, and a lot of patience. This excellent half-day tour will let you explore Ulva Island.
Stewart Island is mostly untouched and protected; hence you'd likely see a lot of virgin forests, pristine beaches and abundant wildlife. And another way to fully enjoy the beauty of Stewart Island is exploring its serene nature and wildlife.
Ruggedy Range Wilderness Experience
There are small-group guided walks that let you explore the Ulva Island and see for yourself the beauty of its forests and bird sanctuaries. You can also go on an overnight trip to see and explore kiwi in the wild or join on a three-day guided wilderness walk.
A small-group guided tour that lets you enjoy and see a scenic reserve. They usually depart on sunset and traverse the waters for 30 minutes before reaching the spot. You can either go on walking its forests or brush your feet on shores of their beaches.
With New Zealand being surrounded by lots of waters, you can never discount the fact that one of the best activities you can do here as with Stewart Island includes fishing and diving.

Commercial fishing in Stewart Island started as early as 1865 which was geared on catching the Blue Cod. Fresh catches are then being salted or smoked to preserve and later on sell. Today, fishing for Cod, Crayfish and Paua are under a quota management system. If you want Salmon, mussels and oyserts, then the farm in Paterson Inlet is the place to be.
There are a lot of charter operators that offer either half or full day charters providing you with rods, reels, hand lines and equipment. Fishing in Stewart Island is allowed off wharves and jetties. You can also have your children share the fun too by letting them catch spotties.
If you're into diving, then this probably will be the best point of interest for you in Stewart Island. The crystal clear waters will give you good sight up to 50 meters but remember this in waters with temperatures between 7 degrees (winter) and 14 degrees (summer) Celsius.
Did you know that the Great Barrier Reef in Australia flows just around Stewart Island? That simply means that whatever life forms the Australian Reef has might just be the same as with the Stewart Island.
Just remember the big White Sharks do swim around the Stewart Island as well. Shark cage diving is quite popular but there are more-and-more protests against this type of diving.
Different species of fishes, molluscs, crustaceans and underwater forests are among the many life forms you get to enjoy and see while diving under the waters of the Stewart Island.
In Paterson Inlet, a Marine Reserve was established in 2004 is teeming with 170 species of seaweed and more than 50 species of fish.
With all these pristine beaches and teeming underwater wildlife, you're probably thinking what else you can do on the Stewart Island waters? Well, you can do kayaking.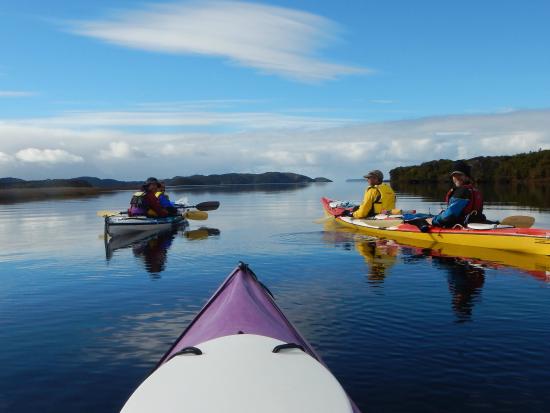 The only kayaking guide of Stewart Island offers trips on Paterson Inlet meant to cater for people of all abilities. They offer half day or whole day tours, twilight paddles for those who prefer to kayak on sunsets.
With kayaking, you get to explore the pristine clear waters of the Stewart Island along with its teeming and beautiful marine life, sandy shores. There will be times when you get to see penguins and albatross.
If you want to harness your hunting skill, Stewart Island's got you covered. This island provides hunters with a herd of Virginian White-tail deer in the Southern Hemisphere. It is always ready and accessible that is why this island is a perfect spot for deer hunters.
There's definitely so much to do and see in this southern part of New Zealand. If you are someone with a great love for nature and the outdoors, the unspoiled beauty of Stewart Island is going to satisfy your senses, especially your sense of adventure!