Best Backpackers Hostels
New Zealand's panoramic mountains, pristine beaches, great wildlife and unique Maori culture make it a perfect destination for many people either for their holiday getaway or a retirement haven.
Though how promising and beautiful it may seem, going and visiting New Zealand is not cheap. The long flight itself is already an expensive one, so if you are on a tight budget it would be best that you look for accommodations that are within your resources. You will be taking on a lot of concerns as well once you get there so you have to keep everything to a minimum.
Backpacking in New Zealand
Hostel is one of the best accommodations when you are on a budget. Staying in a hostel is as well one of the best things you should try when backpacking in New Zealand. Not only do you get to save but also you get to meet people along the way and share each other's experiences – something you won't get to experience when you're all alone. Oftentimes, hostels come in with good facilities such as swimming pools.
Hostels are like a home or an abode where you get to stay with friends and family. It is more personal as compared to a hotel or motel with the benefit of paying it cheaper.

People often mistaken hostel as something similar to that of shelters for homeless. While it's quite true, you cannot undermine the kind of hostels you'll find in New Zealand because they come in very nice and to some extent close to the kind of accommodation hotels will offer you.
Many of the well-known backpacker busses stop at the most popular backpacking hostels. Of course you can stay at any other hostel but you could opt for the convenience of not having to search for your hostel for the night.
Finding the Right Hostel
If it's your first time to be travelling in New Zealand and you want to check in a hostel, here are some ways to help you find the right one:
Check for any discounts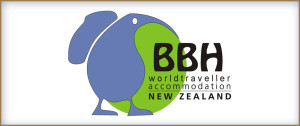 Before you book your hostel accommodation in New Zealand, check any discount accommodation cards that may be available. In New Zealand, a Budget Backpacker Hostel card is available for discounts. It is somewhat similar to the International Hostelling card that may be used worldwide. Cards like these will give you discounts at travel shops.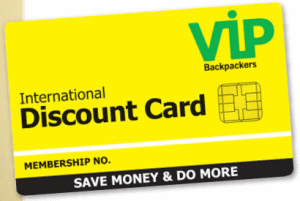 It would also be nice if you explore packages that already include tours and plane fares. Going for accommodations packages will ease things for you when you travel whether on your own or with a group.
If you can't get discounts or find the right package for you, do some price shopping for hostels. You will usually find great deals online so it's best to check it online.
When you're already in New Zealand, give yourself at least a day to adjust to the exchange rates as well as their local prices. You can ask your roommates the ins and outs of backpacking in New Zealand; they sure have knowledge about it.
It will always pay you off when you do things earlier, so as booking ahead of time. Booking earlier gives you the edge as to where you'll be staying so you will have time researching on the possible places you might wander around.
Booking ahead gives you the confidence that you have a place to go to once you set foot on a new place at the same time provides you the security while you're on a foreign place.
You can book a slot in a hostel through the internet. Most of the time, these sites will already reflect the amount you'll have to pay for a night's stay so it'll be more convenient for you to budget your finances way ahead.
When you're thinking about visiting New Zealand or elsewhere, what are you planning to do? Will you look for and roam around an interesting city? Go to their pristine beaches? Are you planning to explore their nature or simply shop around and eat their delectable cuisines? Your activities will help you gauge on where you can start looking a good hostel to stay.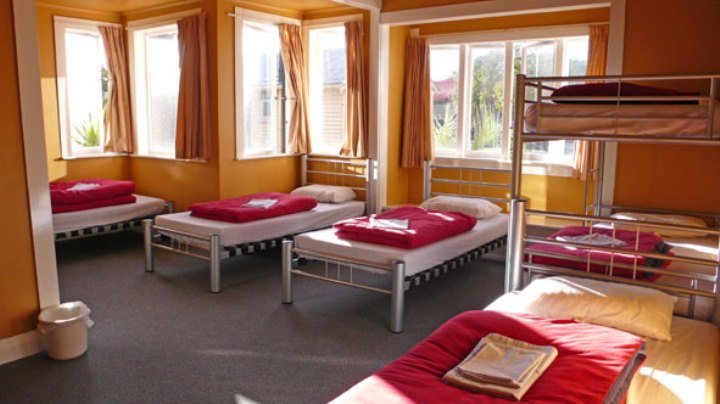 Hostels don't really promise elegant accommodation. They offer you with the basic things you need for an accommodation – a bed and a storage area for your things. Washing facilities and bathrooms are shared. But if you want to keep things private they also offer some private rooms.
Hostel may offer you with dormitory beds and may opt for either single-sex or mixed rooms. Dorm type hostels usually accommodate 6-8 persons. Because it's a dorm type, you expect to meet strangers of different nationalities. Just make the best out of the experience though of meeting new people and you'll find it enriching.
Many backpacker hostels offer smaller rooms for only 2 or 4 persons. Or even single rooms are sometimes available. Of course for these smaller rooms you pay more than for a dorm room.
Feel comfortable at your room
Don't be scared as soon as you entered your room especially if there are already people in it. Settle yourself and find that empty bed. Introduce yourself to your new room buddies. Share your thoughts about being new to the place and ask them any places for you to check on.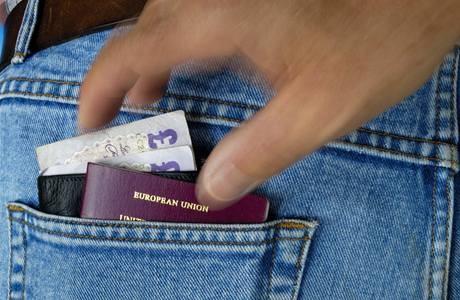 Most hostels have locks that only backpackers sleeping in the room can use it. However, you cannot dismiss any further securities you will need while staying here. Remember that you are sharing room with other people – strangers to be exact, so it's best that you should be mindful still.
Check with the hostel any possible storage areas wherein you can keep your valuables such as passport, travel documents and cheques. If they can't offer you an area, just keep those valuables under your mattress or a pillow.
Familiarize yourself with the security proceedings of the hotel as well as with the hostel's fire exits.
Chill-Out Room or Lounge
Good hostels provide comfortable lounge rooms for the renters to stay and chill out. These lounges usually feature TVs, DVD players, board games, books. In fact, this part of the hostel is a good spot for strangers to meet and exchange their travel stories. This is also where renters can check on their social media accounts.
If you want to do things on your own such as cooking foods, then you can book for a hostel that comes in with a kitchen facility. Be ready with your extra money though because you will be paying more if you choose this type of hostel.
Hostels with kitchen facility have almost everything you'll need to cook such as microwaves, ovens, sinks, utensils, microwaves, plates and refrigerators.
Location
Aside from your financial resources, one of the important things you have to consider when choosing a hostel is the location. Find a hostel that is near to the sights you want to see, grocery store, public transportation and a food chain or McDonald's.
Sometimes, being too nosy can be helpful especially if you're new to the place. Here are few good questions you might want to ask:
Will someone be there to help you check the hostel around?
Do they have any storage or safe for you to keep your valuables?
Location of the bathroom? Kitchen and the clean linen?
Are the rooms single-sex or mixed?
Other Helpful Tips
As soon as you found the right hostel for you, get the detailed instructions as to how you'll get there as when you land on the place. All the instructions you'll need from the time you got off the plane to the hostel must have been written in details.
If you are to travel on peak seasons, book ahead of time.
Because you will be sharing the room with other people, bring with you your ear plugs and sleeping mask. You can use your ear plugs to ward off the noise you might from your roommate's snore and your sleeping mask if you there's someone in the room who can't sleep without light.
If the hostel doesn't offer free towels, then rent one. It's bulkier if you bring your towels with you. But should you wish to really bring your own towel, then bring a quick drying towel.
Read the hostels policies. Read their policy with regards to payment, time for cleaning and their curfew.
If you're driving with a hire car: make sure you can park the car in their parking lot.
Backpacking in New Zealand or anywhere else is really a great experience everyone should try at least once in their life. The experience of being in a new place and meet new people are beyond compare.
When staying in hostels, you wouldn't have a hard time to make new mates and later on you'll find yourself already making travel plans with them.
But if things don't go along as you have thought it would be, don't worry. Finding a friend on the hostel you're in isn't the highlight of your trip. You will find one as you go along your trip. If you don't like your hostel, you can always look for another one – there are actually a lot of them!
Finally, don't forget to enjoy a day's trip. Get up early, pack the things you'll need for the day as well as your valuables or have them kept in the hostel's safe. Armor yourself with lots of energy, food, money and maps.