Bike Trails
New Zealand is a magical and fantastic land where it serves as a home to the many land and water formations you thought you'd only see in the movies. Almost every sceneries you see are enigmatic, not to mention the friendly and laid back kiwis, a thriving unique culture and hard to spell names.
These are not simply hyperboles of what New Zealand truly is and if you really want to see it with your eyes one of the best activities you should be engaging into when you visit the country is on a bike trail.
The Great Rides in New Zealand
The Great Rides is a collective name penned for the different cycle trails in New Zealand. Biking in one of its trails will pay you off with breathtaking sceneries, amazing range of landscapes, wine regions and off-road adventures. The bike trails in the Great Rides fit for people of different age and ability.
Most of the adventures included in the Great Rides are multi-day adventures; however, some those may be split into shorter rides depending on the rider's ability and preferences.
Trail grading
There's always a trail fit for any type of biker in New Zealand. Although most of it are off-roads it may still vary from smooth paths to a more challenging single track passing through craggy mountains.
Each trail in the Great Ride is categorized according to a certain grading system with 1 being the easiest trail and 5 as being a trail for the experts. The Great Ride and other trails in New Zealand follow this grading system that helps tourists and cyclists to determine which trail they should take. Check with the adventure tourism company or tourist office what kind of grading a certain trail has.
Grade 1 (Easiest). The trails are pretty smooth. Climbing up will be gentle and there's enough area for side by side riding. Riders of all ages and abilities will definitely suit this trail.
Grade 2 (Easy). There'd be hills during the trail but the trails are still smooth and wide. Still a good choice for beginners. Hybrid or mountain bikes are the best choice for this trail.
Grade 3 (Intermediate). Off-road areas are apparent for this type of trail. Regular cyclists will likely encounter areas that are narrow, muddy, hilly along with other obstacles such as loose stones. Traffic levels may be moderate.
Grade 4 (Advanced). Experienced cyclists can handle trails that belong to this category. Trails are now harder as there'll be parts of long steep climbs to some extent climbing up with your feet, narrow and muddy roads and loose parts. Mountain bikes are highly recommended.
Grade 5 (Expert). Highly experienced cyclists with tremendous bike skills are most likely to survive this type of trail. The trails are very challenging, climbs are steeper, dangerous drop-offs, potentially hazardous river and precipitous descents are some of the instances you'd likely expect from this type of trail.
Bike Trails in New Zealand
This trail covers the Tasman region wherein riders get to see and experience its enchanting countryside, desirable coastline and picture perfect sceneries.
The Great Taste Trail of Tasman is a plethora of both inland and coastal trails that connects other towns such Nelson, Richmond, Motueka, Wakefield and Kaiterriteri. There are numerous access points and loop choices for this trail.
This trail is mostly grades 1-2 because of its smooth trail. The lanes are pretty narrow with gravels as its surface. There's little traffic for this travel; however, there are some busy intersections so riders must take extra care when crossing roads.
The Kenneth Brothers (link) can provide you with the route description of this bike trail.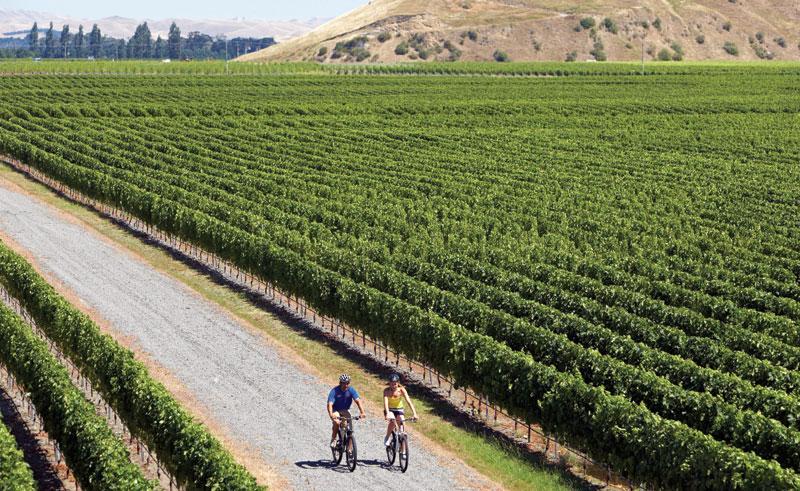 This trail covers the Bay View in the north to the Cape Kidnappers in the South. The long stretched trail on the North Island features quiet and smooth cycle pathways that may vary from the easy to the more experienced.
A half-day bike ride, the Puketapu Loop features a panoramic countryside view of the region wherein you have to traverse up and down the banks of its Tutaekuri River. If you want for a more seaside experience, the trail from Clive to Clifton will provide you with scenic views of the wetlands and the Cape Kidnappers. This trail will let you pass by two wineries – the Elephant Hill and Clearview.
More wineries are on your way if you opt for the Bridge Pa and Gimblett Gravels trail. You get to visit 14 or more vineyards along the way not to mention the long stretches of riverbanks.
If you want a more challenging experience, the Tukituki River Valley loop will suit you best. It features stopbanks and back roads against the crag of the Te Mata Peak. You also get to pass by the Craggy Range winery and some other beautiful sites.
Most trails here have smooth, wide and flat terrains which make it easy for most beginners to stroll around. Although there are a lot of signages along the way, it is still necessary for you to bring a map, some of your basic needs, cellphone, water and snacks.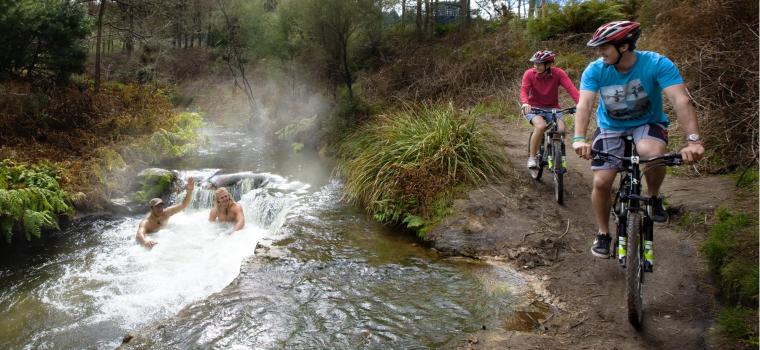 Rotorua is the home of the renowned Whakarewarewa Forest – an extensive mass of California Redwoods, these trails offers the best single track biking trails in the world. The biking experience is nothing like any other in this part of New Zealand. You can actually traverse a single trail and traverse another trail on your way back.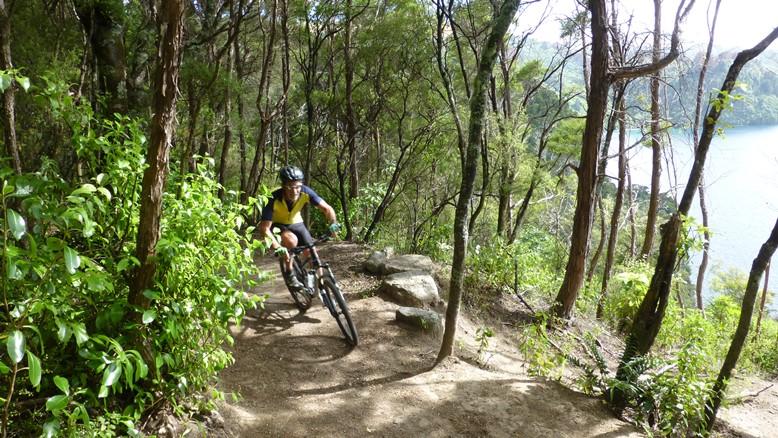 Lake Taupo is New Zealand's largest freshwater lake which was formed thousands of years ago after extensive explosion. The Taupo trails offers you with various cycle trails that'll surely fit in to just any type of cyclist. If you want a single track trail, the Craters of the Moon can be closest to that of Rotorua or travel along the Waikato River and enjoy the scenic view from the Huka Falls Track.
Every year, New Zealand holds its largest cycling event – Lake Taupo Cycle Challenge (link) which is attended by up to 10,000 riders from different parts of the world.
Hanmer Springs
Located on the South Island, the Hanmer Springs offer challenging trails for the experienced and regular cyclists.
The mountains here are higher and the lakes deeper. This alpine resort is best known for its thermal pools found in the village's center.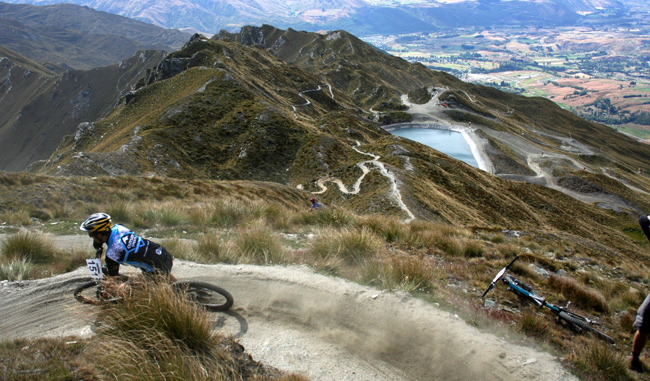 This shouldn't come as a surprise if you find this place as one of the best bike trails in New Zealand. Queenstown has long been known as the world's capital when it comes to adventure and it's also worthy to note that it also offers some of the great bike trails as well.
The Skippers Canyon downhill track is New Zealand's best single track wherein cyclist will be biking a 7-kilometer trail full of fun and downhill terrain. If you want to shy away from others, the More Lake and Lake Dispute is another great spot as it gives you the feeling that you're in a completely different world.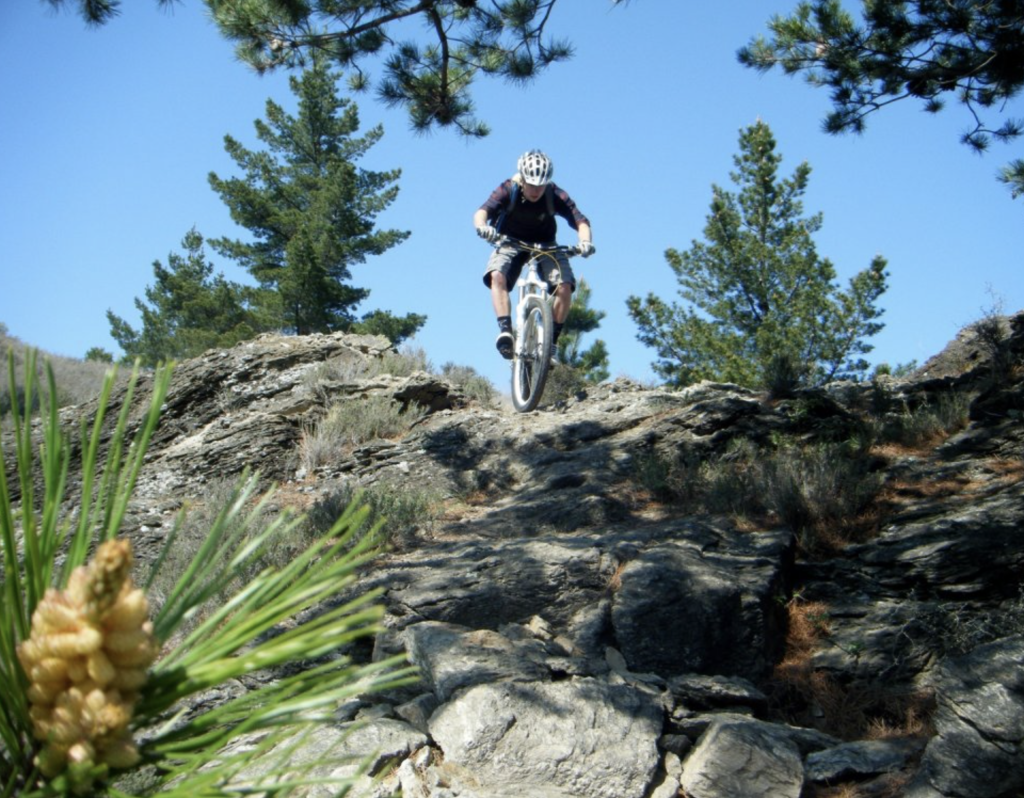 Not only is the Central Otago region a place of extreme weathers as having been named as the region of hottest summers and coldest winters, it's also the spot for the first ever multi-day bike ride.
Stretching to a 150-km stretch, the Otago Central Trail travels through the Otago countryside while providing bikers with the most stunning views of the South Island. The trail will usually take three or four nights to finally finish it off.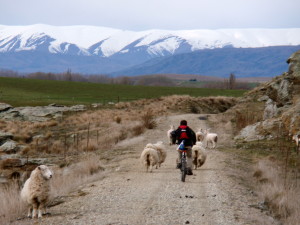 Of course there are many more interesting and beautiful bicycle trails in New Zealand.
Since the country is mostly covered by hills and mountains, you can even find some bike trails nearby cities like the capital Wellington, and Auckland and New Plymouth.
Bike Essentials to Consider
First things first, your bike:
Type of Bike to Use
Hybrid bikes are best to use for grades 1 and 2 trails. This type of bike is characterized by wide tires, broad seat and front suspension. On the other hand, a mountain bike is the right ride when going for grades 3 to 5. If you don't have any bikes with you, there are local bike hire within the town for you to rent. Also, tour guides will give you insights on what bike will be best to use for a certain terrain.
Best Time to Ride
Some if not, most of the trails in New Zealand may be coursed through all year round. Spring and autumn are best seasons to bike if you want to see vibrant colors. There are also trails that may be cycled even during winter season. One thing you have to keep in mind though is that the weather in New Zealand can sometimes be unpredictable; hence, it is really necessary to check and keep tracking on the weather conditions before you get into your biking experience.
Where to Stay
There are many trails that are found near towns and villages so finding an accommodation to stay for the night won't cause you much problem. However, should you opt for trails found on the remote areas, shuttles provided by the tour company will just be around to provide you with all the needed basics such as accommodation and luggage transfers. And if you're able to store all your luggage and camping gear on your bike, you should certainly opt for camping just next to the trail.
Food and Drinks
One thing you'd love about biking around New Zealand is the opportunity to pass towns and settlements that have cafes, shops, restaurants and wineries. In fact, sampling of foods and wines is one of the top highlights when biking in New Zealand. However, when you travel remote areas food services won't be available so it is always best to have your backup food and water supply with you.