Sport in New Zealand
New Zealand is a country with awe-inspiring sights famous from the world over. It has crystal clear lakes, springs, beaches and mountains dripping with icy glaciers. Plenty of people have traveled the country to enjoy the wonderful tourist highlights and participate in the local activities the country is famous for.
It's located in the South Pacific Ocean, by the southeast part of Australia. It has two main islands; the North Island and South Island. These islands are joined by far-flung islands called the Auckland islands, Antipodes islands, Bounty islands, Chatham islands, Campbell islands and last but not the least, the Kermadec islands.
Apart from natural attractions, New Zealand is also a country teeming with sports activities that any active fan can revel in. You can experience plenty of activities here, from rugby matches down to snowboarding in the winter.
Here is a list of all the sports events that one can join or watch in this exciting country, no matter the season.
Rugby is a popular pastime in the country and its popularity is still on the rise thanks to the efforts of the New Zealand Rugby Union. It was formed in the year 1892 with the representation of 7 unions and to date, the country has a total of 26 unions.
The country's All Blacks Team is the most triumphant in the world, winning a record 74% against all Test nation teams. It has succeeded in winning the Rugby World Cup crown in their native New Zealand in 2011.
Rugby is also a known popular sport during the winter. The most prevalent rugby competitions are the ITM Cup, the Heartland Championship and the Super Rugby. Other than that, Wellington plays host to the Hertz Sevens in the HSBC Sevens World Series.
The Hertz Sevens features teams from 16 countries competing in thrilling tournaments for 2 days. It is a colorful event known for its merrymaking atmosphere where revelers get decked out in fancy costumes, dressed to the nines in characters from cartoon superheroes to monsters.
Cricket is a sport popular during the summer. Related events like ODIs, or one day international tournaments can pull in plenty of revelers and television coverage. Natives are very much into the game that it's hard to miss the sights of wooden stumps jutting out of beach sands during the summer and the sounds of a good game of backyard cricket.
However, it is not an all-inclusive sport, with only 10 countries possessing maximum test status. As with the case of rugby, the sport started out in England. The national team of New Zealand (Black Caps) has enjoyed its wins against Australia and the British contingent.
Water sports are available across New Zealand, both around in its lakes and rivers and on its coastline. It's possible to organise a skippered yacht or hire a boat and there are yachting opportunities in several locations. Windsurfing and surfing is also quite popular in New Zealand.  Several of the best locations are in the North Island, such as Raglan and Pahia.
Kayaking around country's amazing coastline is another wonderful activity. Tourists can hire kayaks or organise guided tours in well known prime locations such as Fiordland or the Abel Tasman National Park.
New Zealand's coastal waters are perfect places for experiencing excellent diving opportunities.
There are tons of options in NZ if you want to go on a trip with your board in tow. The country has its North and South islands, and these areas are the primary resources of glorious swells which has attracted a good number of famous surfer folk from all over the world.
Waves can crop up from the north, south and west due to depressions and cyclone systems, thus, this makes the country an ideal place for surfers. There are plenty of surf spots in this particular area of the world which caters to beginners and the more advanced, daredevil surfers among the lot, and all with superior waves.
Raglan is the premier go-to for surfing addicts, located in the North Island. If you want to complete your NZ trip, you better head out to this piece of paradise. Meanwhile, the South has Christchurch, Dunedin and awesome points and reefs from the coasts of Kaikoura.
This sport if a great way to make the most out of your NZ stay, particularly if you are the kind of sporty traveler who must try out whatever the country has to offer in terms of athletic pursuits. The country's natural collection of gorgeous lake and coastal backdrops make the windsurfing experience all the more exhilarating and worth it.
NZ has beautiful locations waiting for you in the wings and if you are a beginner when it comes to the sport, you can also hire the help of a certified instructor. Popular windsurfing spots in the country hail from areas such as Auckland, Bay of Islands, Christchurch, Dunedin, Queenstown, Taupo and Wellington. In addition, most of the spots have sailboards available for rent.
NZ has its own word winners in this sport; siblings Bruce and Barbara Kendall wowed the world with their skills in windsurfing.
What is stand up paddle boarding, one might ask. SUP boarding is a sport wherein one stands on a sizable hull shaped like a surfboard, then he or she employs the use of a single bladed paddle to push themselves onward. People of all ages can take part in this sport, and it's one activity that you should try out in a seaside country like New Zealand.
SUP boarding is actually a great way to discover more of the bays, creeks and other bodies of water that NZ is famous for. In fact, any body of water that is more than 3 foot deep can be 'boarded on. Other than that, this is a sport that will also give you great exercise since it will require you to use the strength of your arms, back and lower body.
SUP boarding is also great prep work for surfing. Practicing standing up on a board will prepare you for another excellent water sport and the awesome, rhythmic waves that go with it.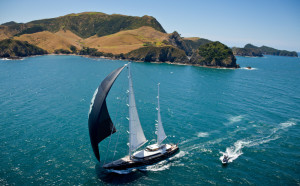 Rent a sailing yacht or go on a charter and be in for more of the coastal beauties that NZ has to offer. Relax and let the time pass by slowly as you take in the country's beautiful marine reserves; visit places like the Hauraki Gulf, the Bay of Islands and the Marlborough Sounds.
Don't forget to include the North of Auckland in your itinerary, the Whangaroa Harbour, Cape Reinga and various other sheltered coves, deep water harbours and remote islands that make up NZ. Charters, cruises, fishing and kayaking are other water-friendly activities that you can enjoy in your stay in the country.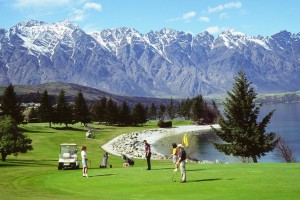 New Zealand has a wide range of excellent golf courses starting with Kauri cliffs and the world class Gulf Harbour and  continuing with more affordable local courses. The cost of playing on most of the golf courses is quite cheap compared to prices in other parts of the world and New Zealand has rightly been called a golf lovers paradise.
Golf is a known, popular sport in this country and you will know by the number of golf courses that make up the area. For every 10,000 persons, there is a golf course built for said number. Which is certainly good news for those who can't resist a play in the green.
This part of the world is a golfer's dream destination, with courses that offer gregarious, fantastical sights. The courses are within easy reach and you will actually find yourself enjoying the company of welcoming locals ready to offer you some competitive game, chats and drink.
A good number of courses do not necessitate players to reserve bookings. Only the private, resort-style ones do. However, since you can always find a golf course around the corner, it's always an option not to do bookings.
Remember that the country has produced some of the world's most excellent players in the business; Sir Bob Charles and Micheal Campbell.
The Auckland Marathon is one of the world's well-known marathon races, and it is usually held in Auckland. It happens during October and at times, early November every year. One of the primary highlights of said event is the Auckland Harbour Bridge crossing, which is a feat done by ascending a demanding 33 meters towards the maximum point.
It starts in Devonport and heads towards Takapuna and Northcote prior to the Auckland Harbour Bridge, the finish line being Victoria Park.
Some of the best trout fishing in the entire world can be found in New Zealand. Lake Taupo and the surrounding rivers are a recommended fishing location and there are many other locations in the rest of the country. Many fishing charters and guides are available to show you the best spots!
The fishing season is available from October to May. Tourist can try excellent salmon fishing in the South Island on the east coast rivers. A licence to fish is mandatory for both salmon and trout. Deep Sea marlin fishing is also very popular in the coastal waters of New Zealand. Hunting of deers, goats and pigs are permissible the entire year and no licence is necessary.
It's possible to arrange guided unting or fishing trips, which include lunch and transport. Some luxury lodges are offering personal guides and are specialised in hunting and fishing.
Hiking or tramping in New Zealand's mountains and forests is also available. There is a huge network of backcountry huts and tracks spread allover the country and run by the Department of Conservation (DoC).
Guided hiking is available in many towns showing you the best hiking trails of your life!
Trampers should make sure they are well equipped for the changeable weather conditions in New Zealand. The country also offers lots of opportunities for those interested in rock climbing, mountaineering  and caving.
Snowboarding and skiing  are popular in the winter season. Winter generally runs from June to September and here are several recommended locations in the South Island including Cardrona and Treble Cone near Wanaka; Coronet Peak and the Remarkables near Queenstown and Mt Hutt near Methven. There are the two main skifields of Whakapapa and Turoa and on Mt Ruapehu in the North Island. Glacial skiing is available in the summer months for tourists who can't wait for winter to come.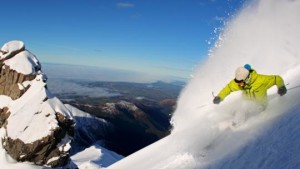 New Zealand features excellent skiing destinations that you can check out if you are into winter sports. Because of its high latitude, the country has its teeming share of mountainous, snowy landscapes that will take your breath away.
There's a number of ski resorts in North Island, but majority are located in the South. Affordable skiing can be done in the country's commercial clubs and up-and-coming, smaller clubs. Mount Cook is a popular destination for avid skiers and is known as the country's highest mountain with a recorded height of 12,316 ft.
Cool boarders are in for a treat; NZ has fantastic views with slopes that will cater to the most avid of winter sports types. The country's crowd-free snow fields offer glorious boxes, off-trail routes and rails that will make your snowboarding experience complete.
Oahu is always preferred by discerning board folk. It's known for its steeps and routes that will suit beginners and advanced riders alike. Around Queenstown the areas of Cardrona, Porters and Treble Cone also offer great slopes, fun parks, offpiste areas and at the same time, breathtaking scenery.
For the adventurous, no trip is complete without trying Mount Ruapehu. The place has a ski area located in the volcano's slope; now this is one ride that you have to achieve if only for once.
If you don't want to do the whole tourist itinerary thing, you can opt for something out-of-the-way; try out Mount Taranaki and its pleasant ski fields. Whakapapa is also a good choice for those around North Island.
There's so much to see and do in this wonderful country. The people are friendly, with a love for the outdoors. For the sports enthusiast, New Zealand is your destination!